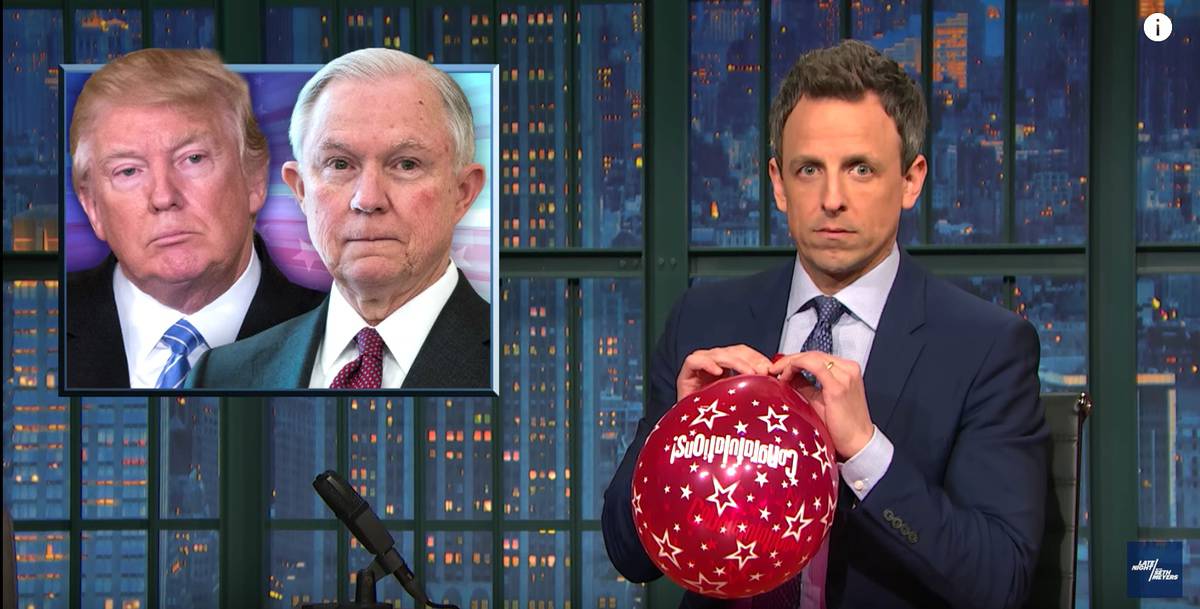 Donald Trump had a very, very, very short-lasted victory on Tuesday night after delivering an address to Congress that gullible media pundits fell all over themselves to call "presidential." (Not so much today, eh Van Jones?)
Seth Meyers let the air out of Trump's victory speech balloon for him, noting that the Jeff Sessions revelations about Russia put a damper on Trump's so-called 'reset'.
Meyers also mocked Sessions' explanation – that he had taken the meetings with the Russian ambassador as a senator and a member of the Armed Services Committee, not as the leader of Trump's national security team.
Quipped Meyers: "You see honey, I slept with that other woman as 'accountant Mike', not as your husband Mike."
Meyers then played a damning clip of Trump both denying and boasting about his relationship with Vladimir Putin, and noted that Republicans are finally beginning to take notice.
"That's how crazy things are right now. We're not even six weeks into the Trump presidency and people in his own party are already talking about a special prosecutor. It's like you're on a third date with someone and you're already introducing them to your divorce lawyer."
Watch: