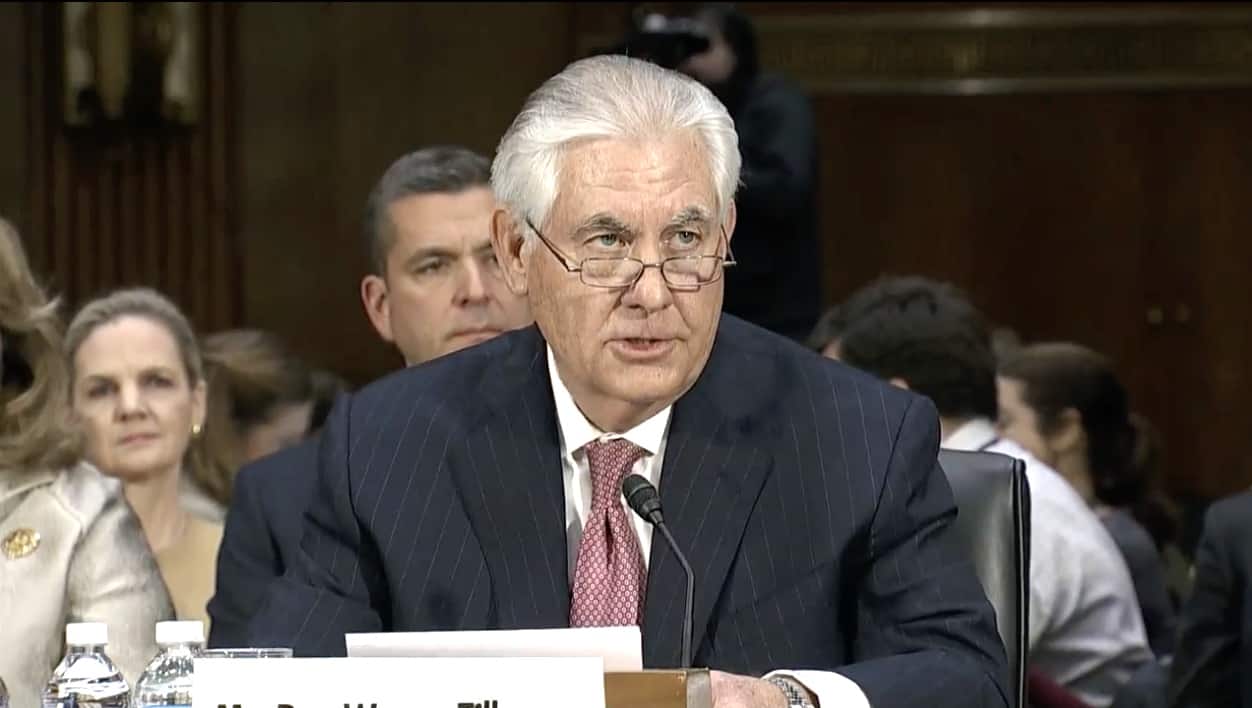 Secretary of State Rex Tillerson gives a long interview to the Independent Journal Review about his new job, including how it came to be for the former ExxonMobil CEO….
The Independent Journal Review reports:
So why, then, did he want the gig?
"I didn't want this job. I didn't seek this job." He paused to let that sink in.
A beat or two passed before an aide piped up to ask him why he said yes.
"My wife told me I'm supposed to do this."
After watching the contortions of my face as I tried to figure out what to say next, he humbly explained that he had never met the president before the election. As president-elect, Trump wanted to have a conversation with Tillerson "about the world" given what he gleaned from the complex global issues he dealt with as CEO of Exxon Mobil.
"When he asked me at the end of that conversation to be secretary of state, I was stunned."
When Tillerson got home and told his wife, Renda St. Clair, she shook her finger in his face and said, "I told you God's not through with you."
This week it was reported that Tillerson plans to snub NATO foreign ministers who are holding a meeting in April but visit Russia later in the month.
UPDATE: Here's one reaction to this interview.
I can't get the IJR article on Tillerson off my mind. Here's my revised hunch on Tillerson and why he might resign. pic.twitter.com/DJv7xRtymG

— Amy Siskind 🏳️‍🌈 (@Amy_Siskind) March 22, 2017