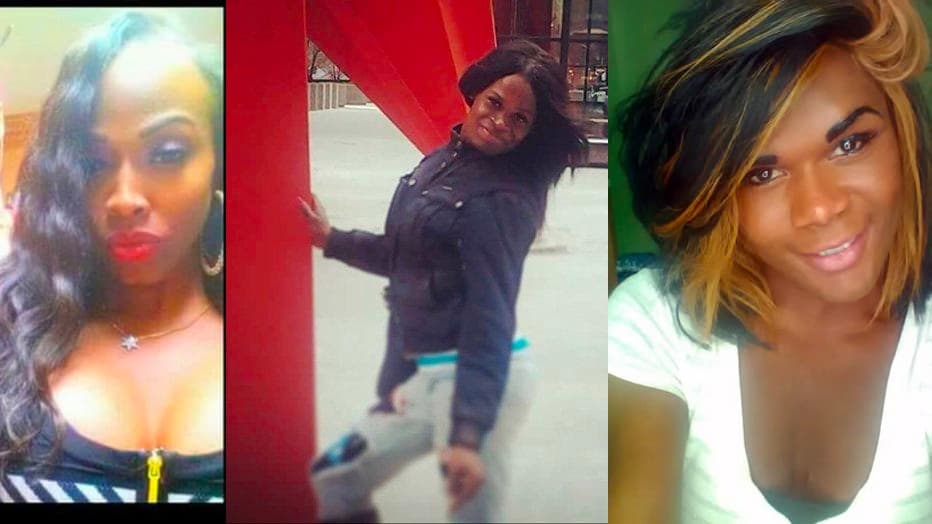 A spate of murders towards the end of February has brought the reported total of transgender victims in 2017 to 7, according to watchdog group New York City Anti-Violence Project.
The figure suggests a rate well in advance of last year's total by proportion:
The Anti-Violence Project documented the homicides of 23 transgender and gender nonconforming people in 2016, the highest ever recorded by the coalition.
"As we face an administration which devalues the safety and rights of transgender people and people of color, we must work tirelessly to support transgender friends, family, and community members," NCAVP manager Emily Waters said in a statement.
Three of the most-recent homicides occurred in Louisiana, two in New Orleans.
On February 27, Ciara McElveen (above, right) was stabbed in the 7th Ward of New Orleans, while two days earlier, Los Angeles native Chyna Gibson (above, left) had been shot to death at a shopping center in East New Orleans. Police investigating the killings do not currently believe they were connected. (Elsewhere in Louisiana, Jacquarius Holland was found murdered in Monroe on February 19th.)
The last week of February also saw the shooting death of Keke Collier (above, center) in the Englewood section of Chicago. The local LGBT community expressed its sorrow as well as its determination, following the September murder in the city of another transgender woman, T.T. Saffore:
"It's a political mess," said [LaSaia] Wade, a black transgender woman who runs a nonprofit that helps other gender nonconforming people. "(Trump) pretty much said he is not protecting trans students anymore and also with these last two deaths of Keke and T.T., we need to reunite the transgender and gender nonconforming community now more than ever."
Of the 7 victims reported this year, all were women, six of them black and the other Native American, although the apparent increased rate thus far in 2017 may be due to better awareness in classification, since misgendering occurs often in recording these deaths. Highlighting the vulnerablity of transgender victims is essential to advocating on their behalf and calling for better protections, especially in the face of this week's setback at the Supreme Court on equal treatment.