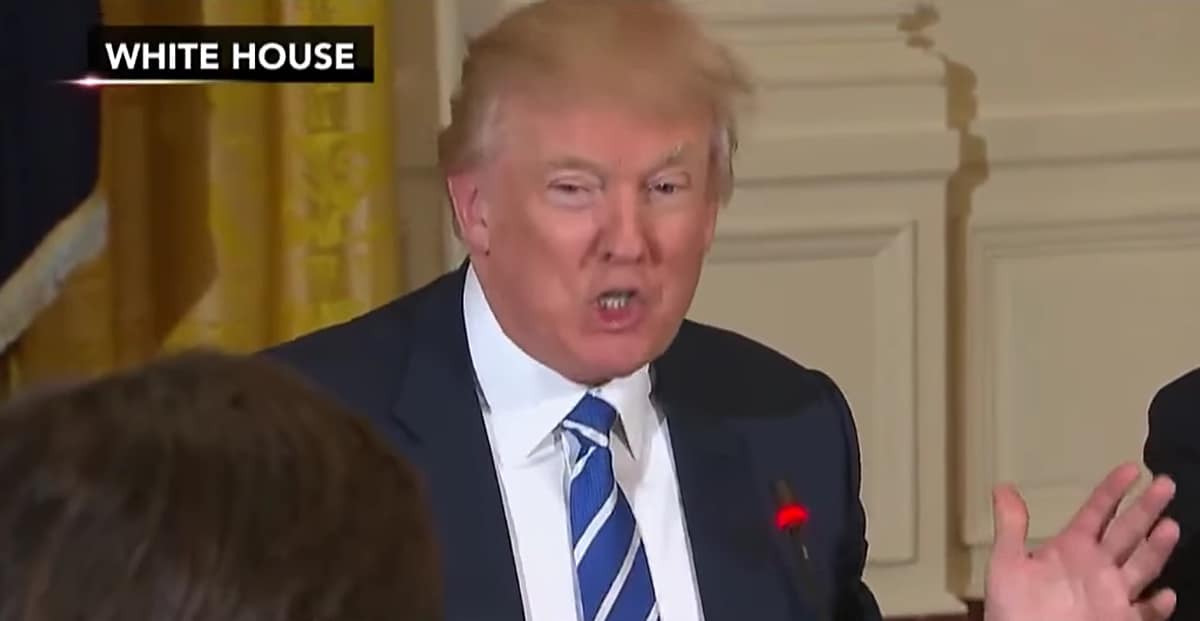 Donald Trump appears to be having a bad Monday morning ahead of a House Intel Hearing at which FBI Director James Comey is expected to testify that Trump's claims that Obama wiretapped Trump Tower are baseless.
Following a series of tweets about that appeared intended to try and change the topic away from wiretapping, Trump is on to a new topic: polls.
It's unclear what specific polls Trump is talking about but the one that must be most galling to him this morning is the Gallup poll that shows his approval rating at a record low.
The Gallup daily poll, based on a three-day rolling average released Saturday, shows 37 percent of Americans approve of the job Trump is doing as president, while 58 percent disapprove.
On Jan. 22, three days after Trump was sworn into office, Trump's approval and disapproval rating was split 45 percent to 45 percent, respectively. On Feb. 21, about halfway through his first three months in office, 42 percent of Americans approved of Trump, while 52 percent disapproved, Gallup polls show.
Though Trump's approval rating reached a new low Monday, it has been among its highest levels since the beginning of March. On March 10, Trump's approval was at 45 percent, 1 point shy of his high of 46 percent immediately after his inauguration.
That number has since plummeted amid the fallout and subsequent investigation of comments he made accusing former President Barack Obama of tapping Trump's phones at Trump Tower.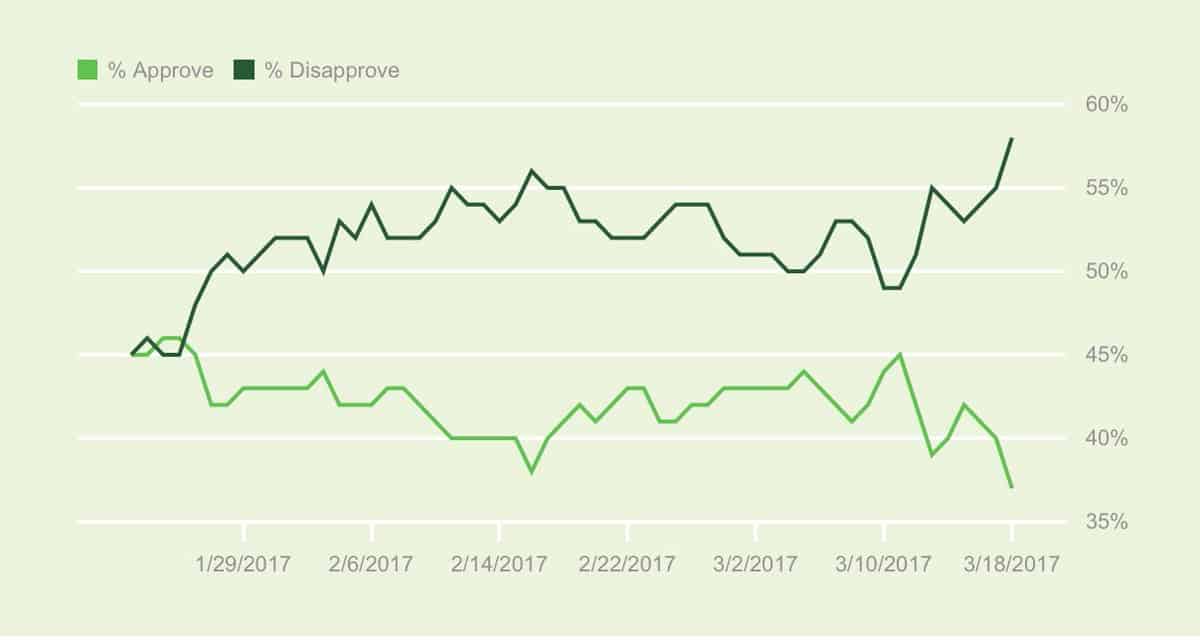 Tweeted Trump:
"Just heard Fake News CNN is doing polls again despite the fact that their election polls were a WAY OFF disaster. Much higher ratings at Fox."
https://twitter.com/realdonaldtrump/status/843803115044454402
In other news, the Liar in Chief claimed he had a full weekend meetings until alternate evidence emerged: photos revealing that he actually had a big golf weekend.