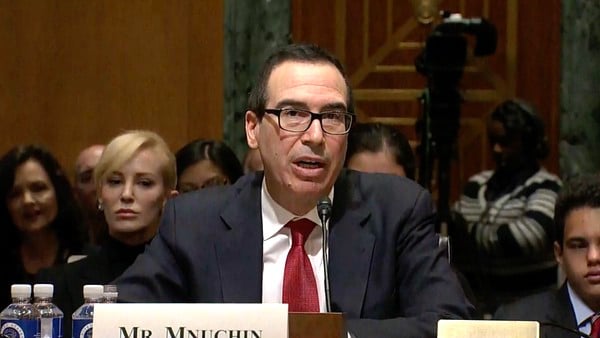 Donald Trump has teed up tax reform as his next project following the abysmal failure of the health care bill, but the split within the Republican party between mainstream and hardcore conservatives that killed the health care bill threatens tax reform as well.
Treasure Secretary Steven Mnuchin is just not conservative enough to gut the system the way Trump intends, according to experts.
Conservatives inside and outside Treasury say the new secretary, former Goldman Sachs banker, movie producer and Democratic donor Steven Mnuchin, is assembling a team that is too liberal and too detached from the core of Trump's "Make America Great Again" platform of ripping up trade deals, gutting the Dodd-Frank banking rules and generally rejecting "globalism" in all its forms.
The two factions have already been prepping for a battle for weeks, Politico adds:
On one side is a less ideological faction, mostly aligned with Mnuchin, that includes National Economic Council Director Gary Cohn and deputy national security adviser Dina Powell — three former Goldman executives — alongside first daughter Ivanka Trump and to some degree her husband, Jared Kushner. All are seen as having a more favorable view of international trade deals and existing relationships with foreign counterparts and a more measured approach to revamping financial regulations. On the other side are more populist and nationalist forces, led by senior adviser Steve Bannon and top policy adviser Stephen Miller.