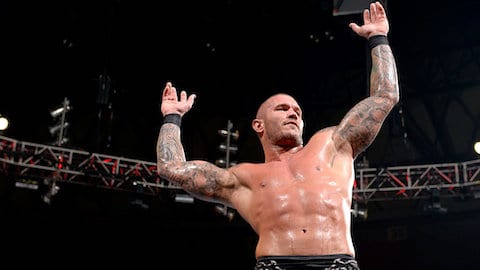 What's got more sparkle than a RuPaul's Drag Race runway, more bitter rivalries than Feud: Bette and Joan and more man-on-man action than a SeanCody.com casting couch? Professional wrestling.
Hear me out: It's easy to dismiss professional wrestling as a lot of misogynist, homophobic redneck trash, and for a while that was mostly true. But, the McMahon family's gross ties to the Trump administration aside, the world of professional wrestling has undergone a bit of a renaissance, and it's attracting a bit more of an enlightened viewership.
It's partly driven by how the product has changed. It's more "family friendly," it's left behind the controversial (and often offensive) storylines that defined the '90s and early aughts and it's embraced a more socially-conscious conscience, albeit on pretty safe issues like supporting breast cancer survivors and anti-bullying. They even dramatically revamped their women's division with such care and respect, even feminist websites like Jezebel are singing their praises.
But you're not here for me to extoll the cultural cachet of today's pro-wrestling product: You're here because pro-wrestling is basically gay porn marketed to children. So even if there's no way you're tuning in to WrestleMania this Sunday on the WWE Network, you deserve to take a break to ogle some ripped dudes rolling around in their underwear and not take it too seriously.
Here are 20 WWE superstars we'd be happy to be pinned underneath any time:
Cesaro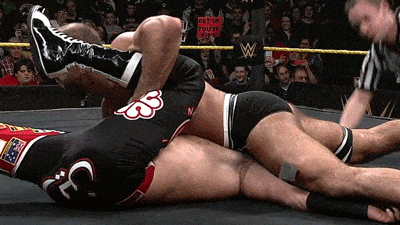 The Swiss Superman is known for his patented Cesaro Swing, fierce European uppercuts and that furry butt.
The Miz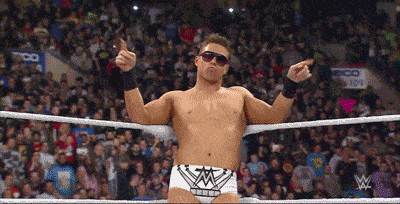 You might recognize Mike "The Miz" Mizanin from his stints on MTV's The Real World and The Challenge, but you can see him wearing a lot less on Smackdown every week.
Sami Zayn
Pros: Ginger, great taste in books, possibly the wokest wrestler. Cons: Really into ska.
Chris Jericho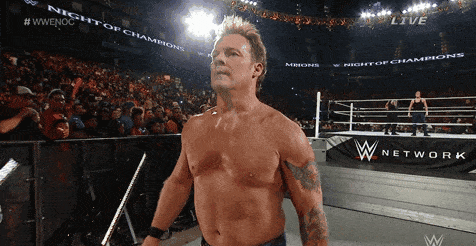 The Ayatollah of Rock N Rolla can slay a stage fronting his metal band FOZZY, or rock a dadbod.
Zack Ryder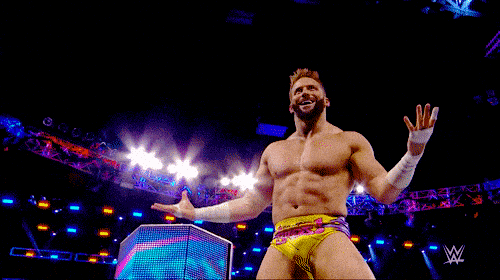 Zack Ryder and I have a lot in common: We're both native New Yorkers, we both have beards, we both have a finishing maneuver called the Rough Ryder …
Xavier Woods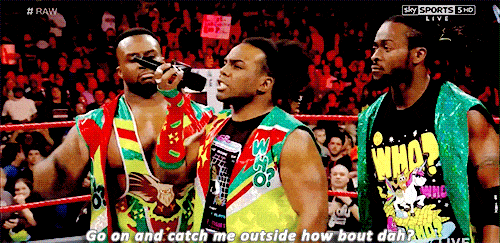 In addition to being a member of the longest running tag team champions in WWE history, this sexy nerd also hosts a video game YouTube channel with more than 1 million subscribers.
AJ Styles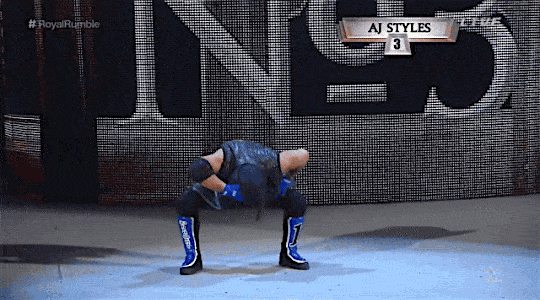 This beloved indie wrestling legend has perhaps the most credibility in the online wrestling fan community. He also has the most quintessentially Florida haircut I've ever seen.
Darren Young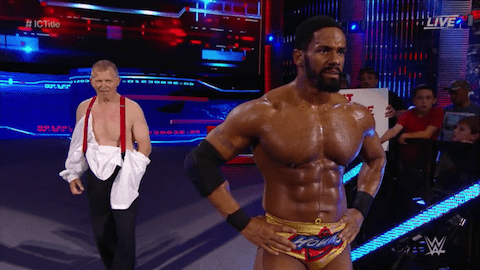 As the WWE's only openly-gay performer currently on the roster, Darren Young has the distinction of being the superstar Towleroad readers have the best chance of catching on Grindr.
Mojo Rawley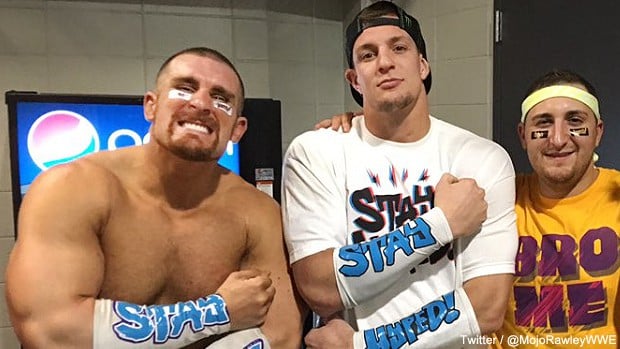 A former pro-football player, Mojo is best buds with Rob Gronkowski. Wouldn't mind hitting the showers with those two (as long as I wouldn't have to spent too much time talking to either of them).
Jason Jordan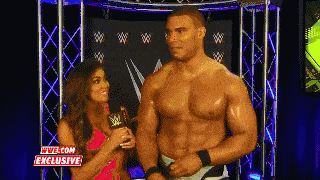 As one half of American Alpha, Jason Jordan's only been on the main roster for just under a year, but the former amateur wrestler is a welcome sight in his singlet whenever he's on TV.
Goldberg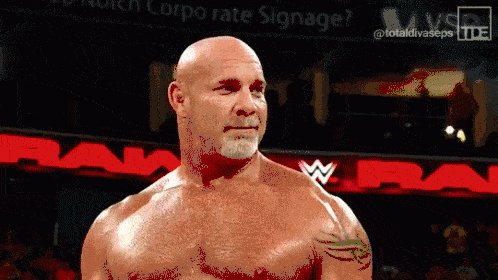 Yes, Daddy.
Apollo Crews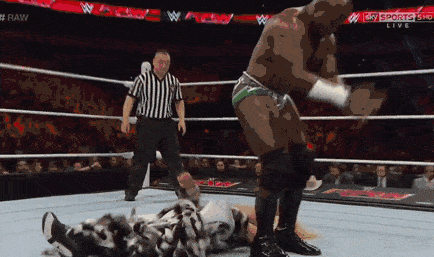 Any man that can do a standing backflip is worth a swipe right.
Rusev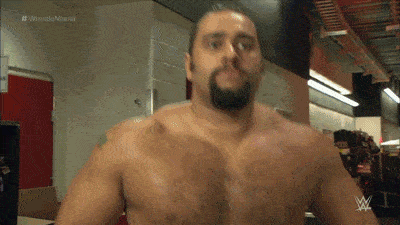 If bears are more your speed, the Bulgarian Brute is Woof-worthy.
Dean Ambrose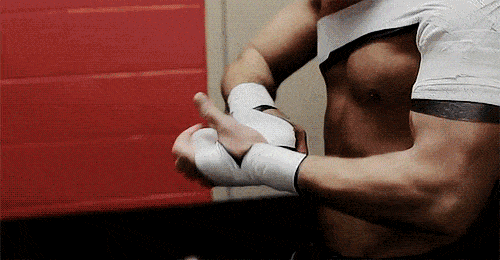 This bad boy falls squarely into the category of Guys You Could Bring Home To Your Parents If They Got a Haircut and Put On a Decent Shirt.
The Rock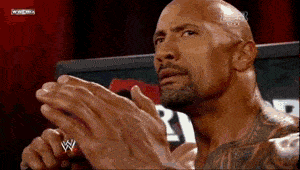 The biggest crossover star since Hulk Hogan, the Rock snagged the title of People Magazine's Sexiest Man Alive last year.
John Cena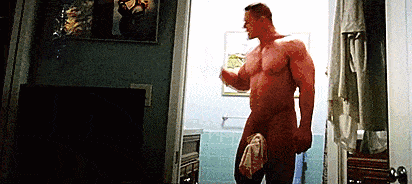 Did you know John Cena has granted the most Make A Wish Foundation requests in the organization's history? For the record, my wish is to bury my face in his jorts. (Or at least sneak a peek at whatever he's hiding under that towel in Trainwreck.)
Seth Rollins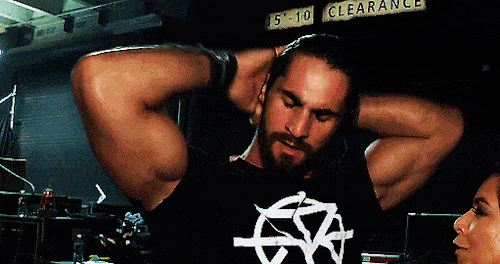 We don't know that Seth Rollins owns a leather harness, but we also don't know he doesn't.
Roman Reigns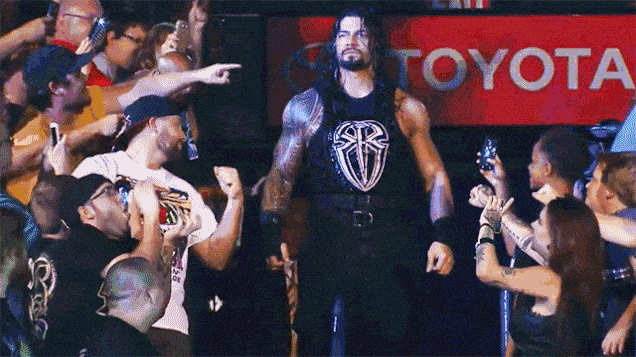 Some fans hate Roman Reigns, but some fans apparently REALLY like him.
Finn Balor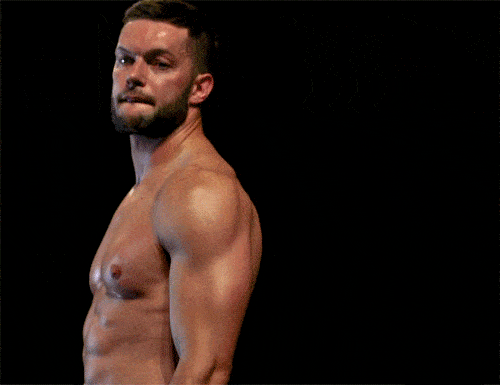 A former NXT champ and WWE Universal champion, Balor's been out recovering from an injury, but this handsome Irishman is due back any day.
Randy Orton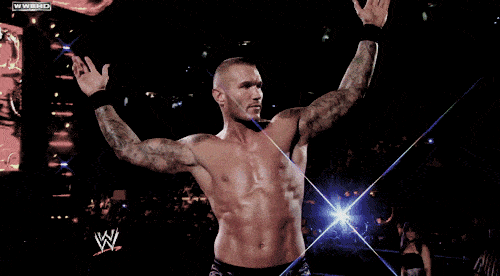 There's something about Randy Orton that just makes me think he'd be one of those guys to message you on an app by immediately sending you pictures of his junk. Must be that pose.
Which of these guys would you want to have a hardcore match with most?