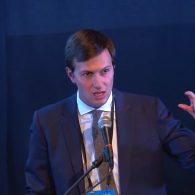 HOUSE DEMS. Suspend Jared Kushner's security clearance: "President Donald Trump's son-in-law and adviser failed to disclose numerous foreign contacts when he applied for top secret clearance, including at least two meetings with high-profile Russians during Trump's transition to the White House, according to a New York Times report cited by the lawmakers. It is, they noted, a felony to intentionally conceal such meetings on a national security form."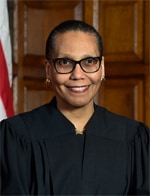 SHEILA ABDUS-SALAAM. Nation's first Muslim judge found dead in the Hudson River: "It was not clear how long the 65-year-old judge, who lived in nearby Harlem, had been in the water when she was discovered near West 132nd Street."
NO INTEGRITY. Trump flips on four policies in one day: "In an interview and a press conference, Trump either shifted or completely reversed positions on matters of foreign and economic policy, including how to handle China and the future of the Federal Reserve chairwoman."
BACHELOR. Aaron Rodgers dumped Olivia Munn because…
BORIS JOHNSON. UK Foreign Secretary condemns alleged detentions of gay men in Chechnya: "The statement by the regional Government, implying that such treatment towards LGBT is acceptable, is particularly abhorrent. The human rights situation for LGBT people in Russia has deteriorated significantly in recent years and we continue to voice our concern with Russian authorities at all levels."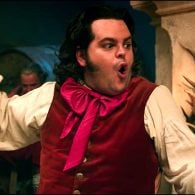 BOX OFFICE BEAST. At 1 billion, Beauty and the Beast is the highest grossing live action musical of all time.
SINCE YOU'VE BEEN GONE. When Kelly Clarkson hits a bad note it's pretty damn funny.
UNITED. David Dao, passenger dragged off plane, files legal papers: "David Dao filed an emergency "bill of discovery" against the carrier in Illinois State Court demanding that evidence documenting Sunday's 're-accommodation' aboard a Kentucky-bound plane be 'preserved and protected.'"
https://www.youtube.com/watch?v=vLphv5G1HPE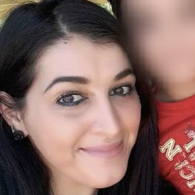 PULSE ORLANDO. Shooter's wife pleads not guilty to federal charges: "Documents filed indicated a June 5th trial date before Judge Paul Byron, just one week before the one year anniversary of the Pulse massacre. Salman's next court date is June 15."
FANTASTIC BEASTS. Will Jude Law's Dumbledore be openly gay?
TOYS. Providing help to people with Asperger's: "I am one of a growing number of adults in Britain who are buying children's toys. According to research by retail analysts NPD Group, sales of toys for grownups have shot up by 65% since 2012 and increased by a fifth last year."
CALIFORNIA. Attorney General says North Carolina remains restricted.
MONTAGUE AND CAPULET. New theater production recasts Romeo and Juliet as two young Premier League footballers. "The production will explore the Shakespearean tragedy through live music and physical theatre to try and convey the passion of a football stadium."
HITTING THE GYM. Straight ally Ben Cohen.
Back in the gym training!! 💪🏻 pic.twitter.com/W2HkWtY3ZU

— Ben Cohen (@RugbyBenCohen) April 13, 2017
TASMANIA. Government apologizes for criminalization of gay sex: "Acting Attorney-General Matthew Groom told the Tasmanian Parliament 'we are sorry'. 'We hope those affected will accept our acknowledgement that those laws were wrong.' Tasmania was the last jurisdiction to decriminalise sex between adult men in private, in 1997, after decades of campaigning by the gay community."
BRIGHT LIGHTS. LED-covered Lexus is a joy to behold: "I'm told the LEDs were hand-applied and output 175,000 lumens when they're all switched on at maximum brightness. You think your tricked-out import car with its neon under-glow looks cool cutting through the night? Wouldn't even compare with the LIT IS."
I could stare at this LED-covered Lexus F-Sport all day #NYIAS2017 #NYAutoShow pic.twitter.com/xdXcdD09Fc

— Ray Wong #StopAAPIHate (@raywongy) April 12, 2017
MUSIC VIDEO OF THE DAY. Feist "Pleasure". "I made this record last winter with 2 of my closest friends, Mocky and Renaud Letang. I was raw and so were the takes. Our desire was to record that state without guile or go-to's and to pin the songs down with conviction and our straight up human bodies. I titled the album Pleasure like I was planting a seed or prophecising some brightness. The experience of pleasure is mild or deep, sometimes temporal, sometimes a sort of low grade lasting, usually a motivator. If the way you look at things is how they look then my motivation is to look with a brighter eye."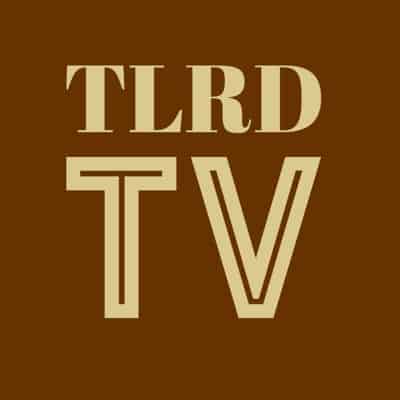 THIRSTY THURSDAY. Chico Huggins.