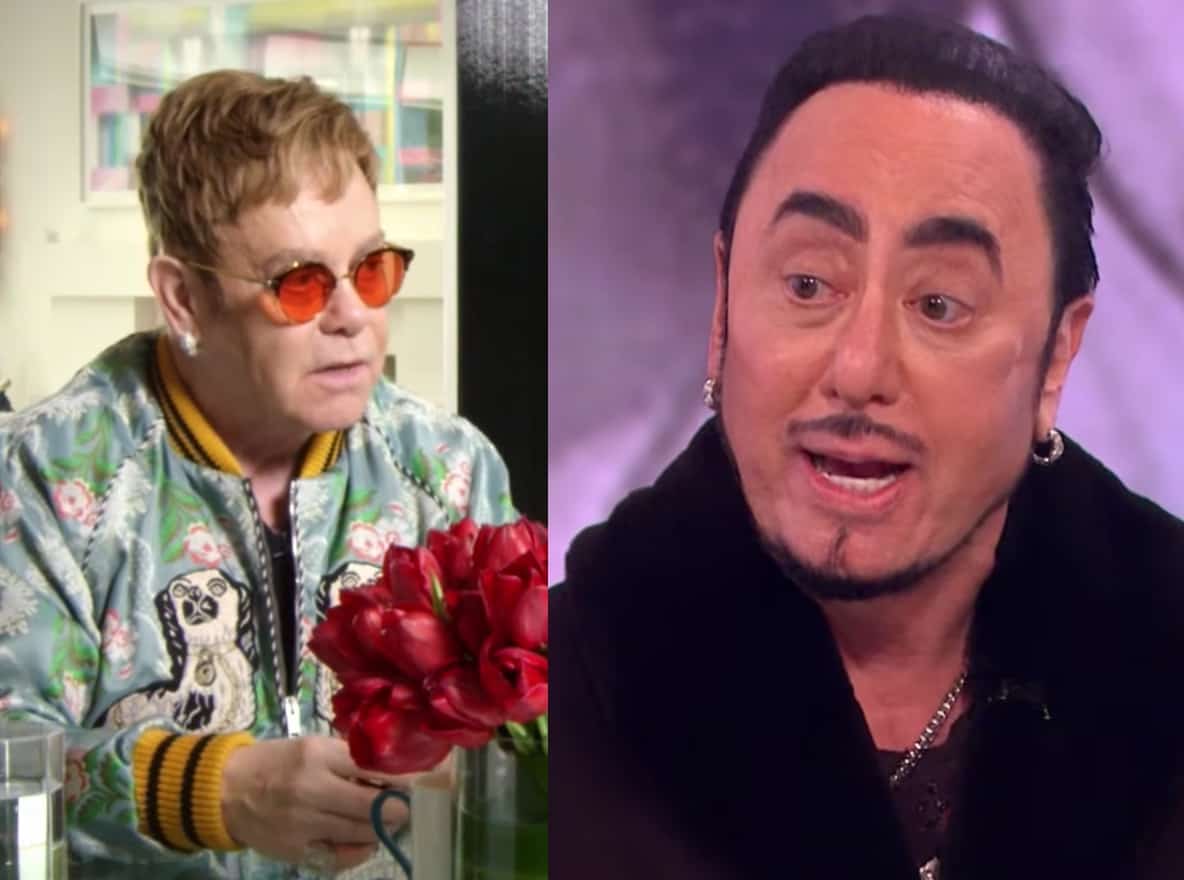 David Gest hired a hitman to kill Elton John after Elton said "I'd love to buy Liza a heterosexual husband" shortly after the reality star's marriage to Liza Minnelli, according to a report in UK tab The Sun.
Gest's former bodyguard Imad Handi reportedly made the claim:
Imad said: "David flew into a range and yelled, 'I'm going to kill that mother******. He's a dead man.'
He looked me in the eyes and said, 'I want him dead'.
"I think he was so angry because Elton rumbled who he really was."
Gest was living in Honolulu when he read Sir Elton's comments.
Imad recalled: "David spent a lot of time in the bars and got talking to a Maori doorman who was connected on the island.
"David approached him about the possibility of bumping Elton off.
"No one knew his name but the Maori man said he had friends who could sort it for £40,000.
Imad says he talked Gest out of the hit, which was to take place in Anaheim, California on January 17 2003 at a performance, because he was worried about being implicated.