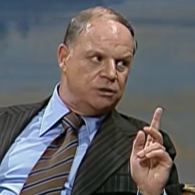 DEATHS. Insult comic Don Rickles has died at 90. "Rickles died Thursday morning at his home in Los Angeles from kidney failure, his longtime publicist Paul Shefrin confirmed. Though he appeared in films and on television, Rickles' mainstay was always nightclub performances, appearing in Las Vegas and elsewhere into his late 80s. He also found late success as the voice of Mr. Potato Head in the "Toy Story" films, which were exceptional box office performers, and popped up frequently on latenight talkshows."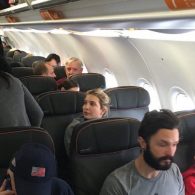 SECRET MEETING. Ivanka Trump met with Planned Parenthood president: "The first daughter requested a sit-down with Cecile Richards, the head of Planned Parenthood and a vocal surrogate for Hillary Clinton on the 2016 campaign trail, to talk about an organization that is being targeted by Republicans seeking to defund it because it provides abortions, among other women's health services like cancer screenings."
BUBBLE BUBBLE. The most adorable Jacuzzi ever.
OH, PLEASE. Sean Hannity says Adam Schiff should recuse himself from the Russia investigation.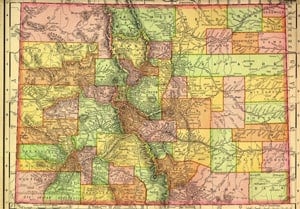 COLORADO. Federal judge rules that Fair Housing Law protects gay couple: "The ruling by Denver federal Judge Raymond Moore is the first in which a court has extended protections to people based on their sexual orientation or gender identity under the federal Fair Housing Act, lawyers for the couple said. The act bans housing discrimination because of race, religion and sex, among other ­factors…The Colorado case stems from a 2016 lawsuit against property owner Deepika Avanti by Rachel and Tonya Smith, a same-sex married couple who sought to rent a house in a small town about 20 miles northwest of Denver."
AWWW. It "hasn't all been fun" for Steve Bannon.
DIRTY DANCING. The 2017 remake just released a massive gallery of 200 stills.
HOOKER. Secret Service agent on Mike Pence's detail suspended for hiring a prostitute.
LINCOLN, NEBRASKA. Being gay there can be tough, according to this testimonial.
IOWA. Legislature votes to ban abortions after 20 weeks: "Current law in Iowa prohibits abortions after the end of the second trimester. The new measure would make Iowa the 18th state to ban abortions after 20 weeks, and the third state to set the new limit this year, along with Ohio and Kentucky. The bill also requires women to undergo a three-day waiting period before obtaining an abortion."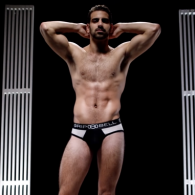 WOOF. Nyle DiMarco strips down.
TLC. The CrazySexyCool group (minus Left Eye) is holding a Kickstarter to name its new album: "Tionne and Chilli have been working night and day to hit this date. The video and a photo shoot on April 18th, 19th, 20th. I hope that you all read the article in The Guardian last week on why TLC's comeback is so important, it is a great read on the group that you love and you should be proud that you made this album happen. The Waterfall's version from the voice was magical and received 40 million views in a week!! Ed Sheeran gave some of his publishing to the writers of No Scrubs and TLC sold out in London in one minute…it was a blessed month for us and we finally feel a little wind at our back.  "
SHADE. Madonna posted a photo yesterday in response to the Kendall Jenner Pepsi ad:
https://www.instagram.com/p/BShaORjACM3/
THIRSTY THURSDAY. David McIntosh.
https://www.instagram.com/p/BSh_DM6BhP8/?taken-by=king_david85&hl=en
https://www.instagram.com/p/BRDZsIQB3LC/?taken-by=king_david85&hl=en
https://www.instagram.com/p/BQ8iWekBNvA/?taken-by=king_david85&hl=en