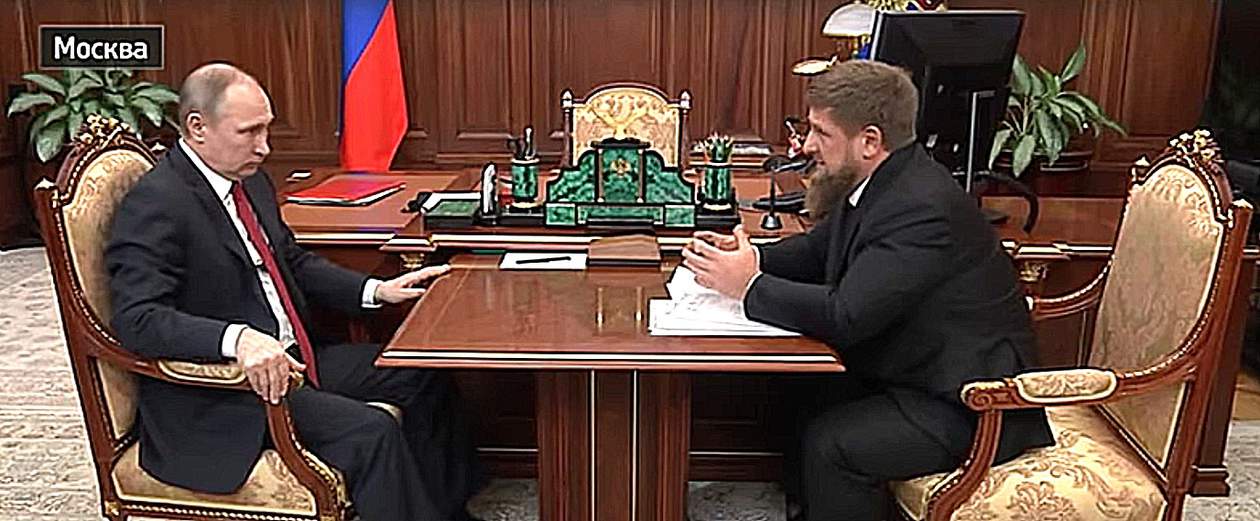 In an official meeting broadcast to Russian TV in which they discussed a variety of topics, Chechen President Ramzan Kadyrov denied reports that gay men are being detained and tortured in the southern republic.
According to a translated clip (below), Kadyrov expressed discomfort at bringing up the topic with Putin and claimed that a man who was said to be murdered was actually at home and said that these unconfirmed human rights reports about Chechnya appear two to three times a year.
During his meeting with Putin, Kadyrov indignantly denied the allegations, and Putin did not ask him any questions about it. But the fact that the meeting's official record includes Kadyrov's denials makes clear that both men deemed this issue important enough to include in the snippets of their discussion released to the press, and that Putin did raise the allegations with Kadyrov. This was likely a result of consolidated and persistent international pressure.
In recent days, international leaders have expressed profound concern about the anti-gay campaign, and called on Moscow to intervene. The Kremlin has not seen such outcry on Chechnya for many years – and the pressure has clearly worked. The Kremlin has moved from merely suggesting that victims should file official complaints, to yesterday opening a federal investigation into the allegations and now to discussing the situation with Kadyrov.
Global leaders should sustain this pressure if they want the anti-gay purge in Chechnya to end once and for all.
Putin's spokesman Dmitry Peskov later commented on the meeting:
Vladimir Putin's spokesman says the Russian president has no reason to doubt the Chechen leader's assurances that there's no persecution of gays in his republic, despite reports by a respected Russian newspaper of a roundup of gay men there.
Spokesman Dmitry Peskov also told journalists Thursday that investigators have found no evidence to back up reports by the Novaya Gazeta newspaper this month that police in the predominantly Muslim republic in southern Russia rounded up more than 100 men suspected of homosexuality and that at least three of them were killed.
Watch: