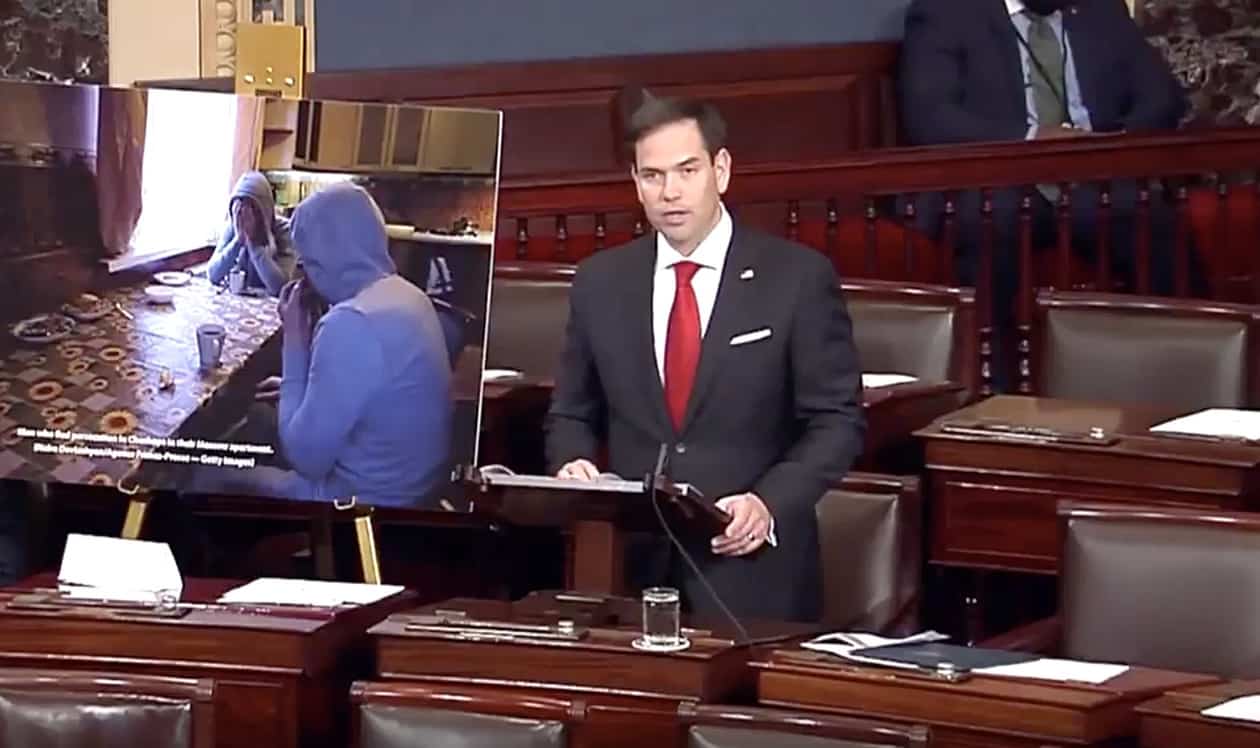 Senator Marco Rubio took to the floor on Tuesday to denounce the detention, torture, and murder of gay men in Chechnya, calling on the U.S. government to do more.
Said Rubio:
"Unfortunately this is not a new reality for those living under the brutal tyranny of the Chechen leader, who by the way happens to be a loyal ally of Vladimir Putin. There have been reports in the past of similar abuses, although these reports seem to be the most brutal and should provoke anger in all of us. We should never, ever tolerate human rights violations against any person for their political views, their religious beliefs, or their sexual orientation."
Rubio then highlighted remarks from Putin's spokesman who said they have no reason to doubt Ramzan Kadyrov's denials, and will wait until there are actual complaints to do something.
Said Rubio:
"Well, the actual complaints are all around us. They have been well documented in publications throughout the world, but instead, Vladimir Putin is choosing to prop up Kadyrov, the Chechen brutal dictator, and prop up his brutal regime instead of holding them accountable."
Rubio concluded:
"The United States and other responsible nations should do more to ensure that all people are protected, and those who harm them are held responsible. We should use our voice on the global stage to call attention to these horrifying acts and to ensure that they are condemned in an appropriate way, and ultimately in the hopes that they will be stopped."
Watch:
The Chechen government's brutal campaign against #LGBT people and others over the last several weeks is horrific. #expressionNOToppression pic.twitter.com/u4egfhUMWp

— Senator Rubio Press (@SenRubioPress) April 25, 2017