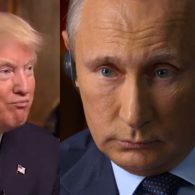 73 PERCENT. The percentage of Americans that want an independent Russia investigation: "Nearly three-quarters of Americans say they want an independent, non-partisan commission instead of Congress to investigate Russia's involvement in the 2016 election, according to the latest NBC News/Wall Street Journal poll."
ARE YOU GAY? Goldman Sachs is asking this to job applicants: "'We ask for this data because we want to keep ourselves accountable,' says Anilu Vazquez-Ubarri, Goldman's chief diversity officer and global head of talent. In other words, she says, the bank wants to make sure it is not unfairly discriminating against LGBT applicants."
TENNIS. Serena Williams slams Romanian tennis champ Ilie Nastase for racist 'joke' about her baby.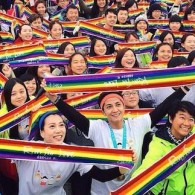 TAIWAN. Marriage equality ruling is coming on May 24: "14 justices heard the arguments from gay rights activist Chi Chia-wei, his attorneys and other government officials last month, over whether the Civil Code's description of marriage as between a man and a woman contravened the Constitution's guarantee that 'all citizens, irrespective of sex … shall be equal before the law.' A ruling of the justices could pave the way for Taiwan to become the first Asian country to legalize same-sex marriage."
PIED PIPER OF DELTA. Kenny G surprises passengers on Tampa-L.A. flight.
SEAN SPICER. Trump won't fire him because "he gets great ratings."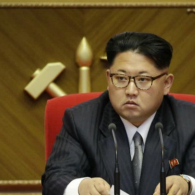 NORTH KOREA. Trump summons all 100 senators to White House for briefing on North Korea: "All 100 senators have been asked to the White House for the briefing by Secretary of State Rex Tillerson, Secretary of Defense Jim Mattis, Director of National Intelligence Dan Coats and General Joseph Dunford, chairman of the Joint Chiefs of Staff, said White House spokesman Sean Spicer on Monday. While administration officials routinely travel to Capitol Hill to address members of Congress on foreign policy matters, it is unusual for the entire Senate to go to the White House, and for all four of those officials to be involved."
BOOED. Ivanka Trump got booed after praising Donald's support for women.
Ivanka Trump gets booed after praising her father's support of women during a panel in Germany https://t.co/luRHfe0Has pic.twitter.com/TjtrgJXRpi

— CBS News (@CBSNews) April 25, 2017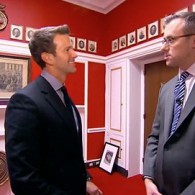 AARON SCHOCK. Disgraced congressman wants federal court to dismiss campaign finance charges: "His lawyers at McGuireWoods argue that the charges infringe on his constitutional rights, including rights to due process, by using an anti-obstruction law to prosecute him for the alleged falsification of campaign expenses.  As a candidate and member of Congress, Schock "caused less than two handfuls of false entries to be made among hundreds in the records of certain political committees and among the scores of the disclosure reports that those committees filed with the [Federal Election Commission] in the ordinary course of business," his lawyers wrote in a court filing late last week."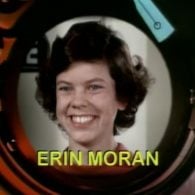 CHACHI BLASTS JOANIE. Scott Baio faces backlash for remarks about late co-star Erin Moran. "For me, you do drugs or drink, you're gonna die. And I'm sorry if that's cold, but… God gave you a brain, gave you the will to live and thrive, and you gotta take care of yourself."
410 PPM. This threshold for CO2 in the atmosphere has not been breached in millions of years, until Tuesday: "In what's become a spring tradition like Passover and Easter, carbon dioxide has set a record high each year since measurements began. It stood at 280 ppm when record keeping began at Mauna Loa in 1958. In 2013, it passed 400 ppm. Just four years later, the 400 ppm mark is no longer a novelty. It's the norm."
SOUTH BEACH. Iconic Palace bar has to find a new location: "At the moment, The Palace is in a state of transition," reads the statement. "While we don't know what our final date at this legendary location will be, we have begun to scout locations and will keep our friends, family and fans abreast of the latest shareable information."
CHANGES. Huffington Post becomes HuffPost under new editor: "On Monday, the Huffington Post is rolling out its biggest redesign ever and first-ever rebrand — and its biggest move since the exit of cofounder and namesake Arianna Huffington."
PIGEON ON BALCONY. The dreaded.
FORE! There might be golf balls in your hash browns: "How could this have happened? The company said in their statement that the golf balls were 'inadvertently harvested with potatoes.' Oh. Of course."
CANARY ISLANDS. Somebody put up a bitch of a bearing wall where a waterway was supposed to be.
BIZARRE VIDEO OF THE DAY. Bill Nye, "My Sex Junk".
https://www.youtube.com/watch?v=Wllc5gSc-N8
LYRIC VIDEO OF THE DAY. "Kissing Strangers" by DNCE.
TRAILER OF THE DAY. The Kingsman: The Golden Circle.
TUMESCENT TUESDAY. Amin Elkach.
https://www.instagram.com/p/BQI71-ngv5a/?taken-by=amin_elkach
https://www.instagram.com/p/BTCPoazlGdr/?taken-by=amin_elkach
https://www.instagram.com/p/BSO4HM3jZsC/?taken-by=amin_elkach