A newly declassified Defense Intelligence Agency document reveals that former national security adviser Michael Flynn was warned against accepting payments from foreign governments without permission.
The warning came in a letter released directly to Flynn.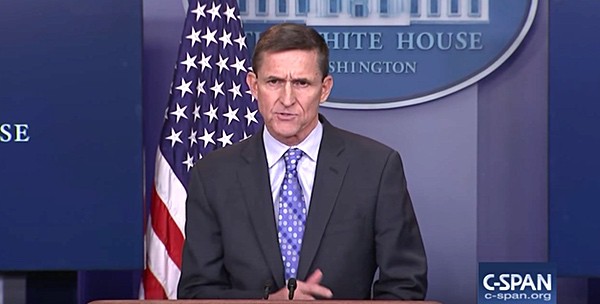 Rep. Elijah Cummings released the documents this morning.
In a press conference (video forthcoming) this morning, Cummings accused the White House of "covering up" Michael Flynn's activities with regard to his payments from Russia.
Said Cummings:
"I honestly do not understand why the White House is covering up for Michael Flynn. I don't get it. After the president fired him. For lying…They should be bending over backwards to help us. It does not make any sense. And it makes the American people think the White House has something to hide."
Cummings also said there is a new investigation of Flynn by the Department of Defense.
https://www.youtube.com/watch?v=RJVhU49VMcw
Earlier this week, the White House rejected a request from the House Oversight Committee for documents related to payments that former national security adviser Michael Flynn received from Russian firms including state-run RT.
House Oversight Committee Chair Jason Chaffetz and Cummings both said that Flynn appears to have behaved illegally with regard to the payments and called for him to come forward and testify.
First doc from @RepCummings: 2014 DOD letter EXPLICITLY WARNING #Flynn not to accept foreign gov payments without permission. pic.twitter.com/Z1ES5HhKN4

— Oversight Committee (@OversightDems) April 27, 2017
Second doc from @RepCummings: newly unclassified DIA letter to Committee. #Flynn never reported #Russian payments or sought permission. pic.twitter.com/9gKMLZhmc6

— Oversight Committee (@OversightDems) April 27, 2017
Third doc from @RepCummings: letter from Pentagon IG launching its own investigation of #Flynn pic.twitter.com/TRf7yXjpgK

— Oversight Committee (@OversightDems) April 27, 2017