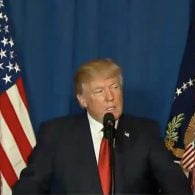 OFF THE TRUMP TRAIN. Trump's online base is pissed that he attacked Syria: "For hours, the Trump Internet warned that their president was being tricked. Mike Cernovich and Alex Jones's Infowars — both have earned praise from President Trump or those close to him in the recent past — promoted a conspiracy theory all day Thursday that blamed the U.S. deep state for the gas attack in Syria, and not the Assad regime. Infowars called the attack a "false flag" meant to force the United States into a war."
WHICH OF THESE PEOPLE DOESN'T BELONG? Trump's war room.
WH photo (ed for security): @potus receives briefing on #syria military strike fr Nat Security team, inc @vp , SECDEF, CJCS via secure VTC pic.twitter.com/aaCnR7xomR

— Kayleigh McEnany 45 Archived (@PressSec45) April 7, 2017
FAREED ZAKARIA. "Donald Trump became president of the United States last night."
.@FareedZakaria on Syria strikes: "I think Donald Trump became President of the United States" last night https://t.co/dLipRu6SZu

— New Day (@NewDay) April 7, 2017
STOCKHOLM. Stolen beer truck kills at least three after plowing through shopping area into department store: "Sweden has been attacked. All indications are that it was a terrorist attack," Prime Minister Stefan Lofven said in a statement.
HILLARY. More on her interview at the Women in the World conference.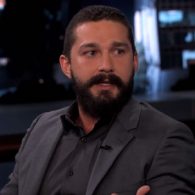 FRENCH FRIES. Shia LaBeouf has serious drunken meltdown at Jerry's Deli.
INDIA. Girl raised by monkeys found living in the Katraniaghat forest range: "A group of woodcutters had alerted authorities after spotting the girl, believed to be 10 to 12 years old. When police approached her, the monkeys surrounded the girl, protecting her as one of their own, and attacking an officer as the girl screeched at him, the New Indian Express reported this week. After rescuing the girl, the officer sped away in his patrol car, the monkeys chasing him."
TORONTO. Prince Harry meets Invictus Games hopefuls.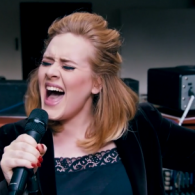 RECORDS. Adele just broke a record set by Carole King's Tapestry: "Adele's 21 surpasses Carole King's Tapestry
 for the most weeks on the Billboard 200 chart for an album by a woman, as the 2011 album notches its 319th week on the list dated April 15, beating Tapestry's 318 weeks. 21 (which is No. 103 on the latest chart) has been on the tally every week since its No. 1 debut on March 12, 2011. The album spent 24 nonconsecutive weeks at the top."
RICHARD GERE. Rockin a beach bod at 67.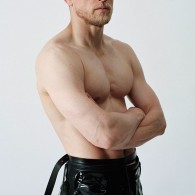 KING ARTHUR. Charlie Hunnam admits to crush on David Beckham: "David Beckham asked me my opinion a few times on different bits and bobs. I don't know if it was any help or not, but I was really blown away. It became very clear why and how Beckham's become the phenomenon that he has. Because he showed up determined to do a good job. He'd worked with a dialect coach, and maybe an acting coach. I sort of anticipated, well, he's a superstar. This is not his primary or even his secondary focus; this is just a bit of a giggle for him. But that work ethic just shone through. And that, combined with him just being humble and kind and accessible, was very endearing. I'm not a football man, so upfront, I didn't really have a strong feeling one or way or another. But by the time he left, I had a little bit of a crush on him. He was pretty f–king cool."
SING OFF. Demi Lovato channels Adele in duel with James Corden.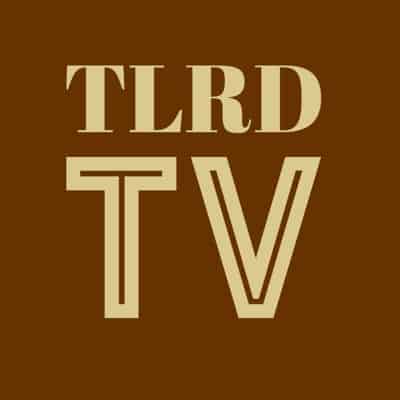 FRIDAY FLASH. Robert Oliveira.
https://www.instagram.com/p/BSJfxjSFpYQ/?taken-by=robert.oficiall&hl=en
https://www.instagram.com/p/BSjbl1glCiL/?taken-by=robert.oficiall&hl=en
https://www.instagram.com/p/BSY1RyZlSaE/?taken-by=robert.oficiall&hl=en
https://www.instagram.com/p/BRWTTZ_lltY/?taken-by=robert.oficiall&hl=en