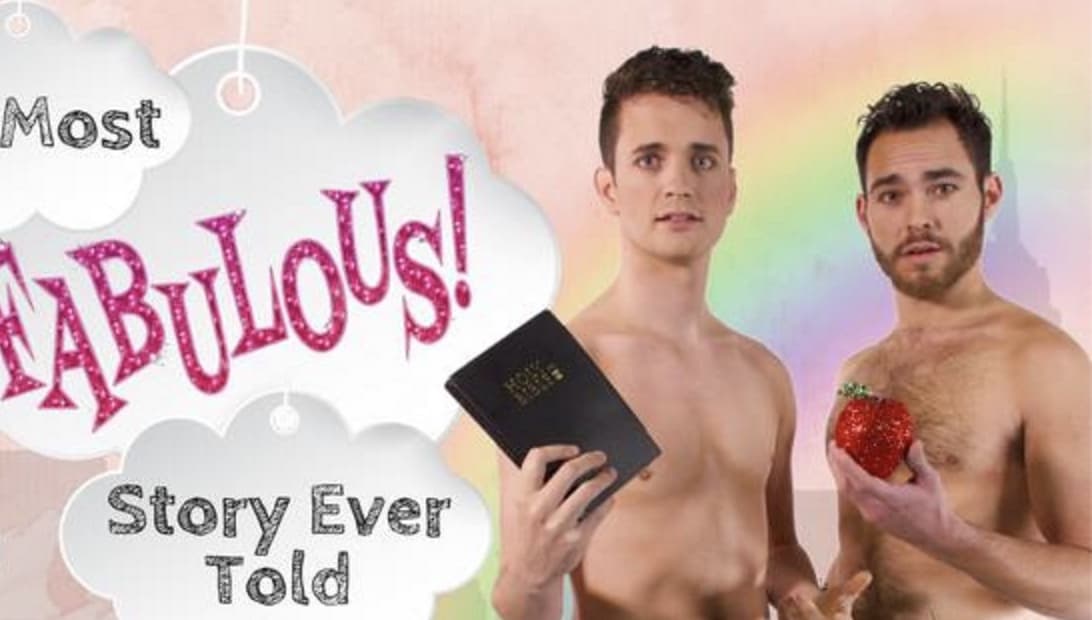 A theater in Atlanta has been accused of blasphemy for staging a play depicting gay versions of Bible stories. Out Front Theater Company will stage "The Most Fabulous Story Ever Told", which premiered off Broadway in 1998, later this month.
According to the New York Times, the play is a sendup of stories from the Old Testament, presented through the eyes of a gay and a lesbian couple.
Protests against the play are being driven by a Catholic organization called America Needs Fatima. An online petition circulated by the group has received more than 40,000 signatures.
This petition reads:
"I vehemently protest your showing the blasphemous play 'The Most Fabulous Story Ever Told,' which, among other blasphemies, refers to the Virgin Mary as a lesbian. Please cancel your showing of it.
"The Holy Mother of God is most pure and holy. To refer to her as a lesbian, or even to insinuate it, is an unspeakable blasphemy, which I reject with all my soul. I fear God's wrath will fall upon us if reparation is not made.
"If you continue with this presentation, we will urge Catholics to oppose it loudly, peacefully, and legally in as large a protest as we can help make possible."
Paul Conroy, Out Front Theater's artistic director, said:
"We had already been in rehearsals for several weeks and had auditions before that.
"I guess that's just when someone found us and my best guess was that it was a Monday, which means that people were at church on Sunday the day before, and that's when it picked up steam."

"I'm going to let the show speak for itself. I don't see the benefit in responding because I don't think they're going to change their minds no matter what I say or anyone else says. These people have their minds made up even before it starts."
America Needs Fatima has protested earlier productions of "The Most Fabulous Story Ever Told" and the 2006 film "The Da Vinci Code."
Watch a preview of a 2015 production of "The Most Fabulous Story Ever Told" below.
(Image via Facebook)
https://www.youtube.com/watch?v=0kJck3pTupA