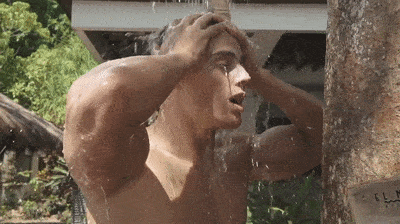 A few weeks ago, math teacher-turned-model Pietro Boselli shared a "workout video" and several photos from a recent trip to the Philippines and now he has shared a much lengthier video travelogue of those adventures in Nido, Pangalusian, and othe islands.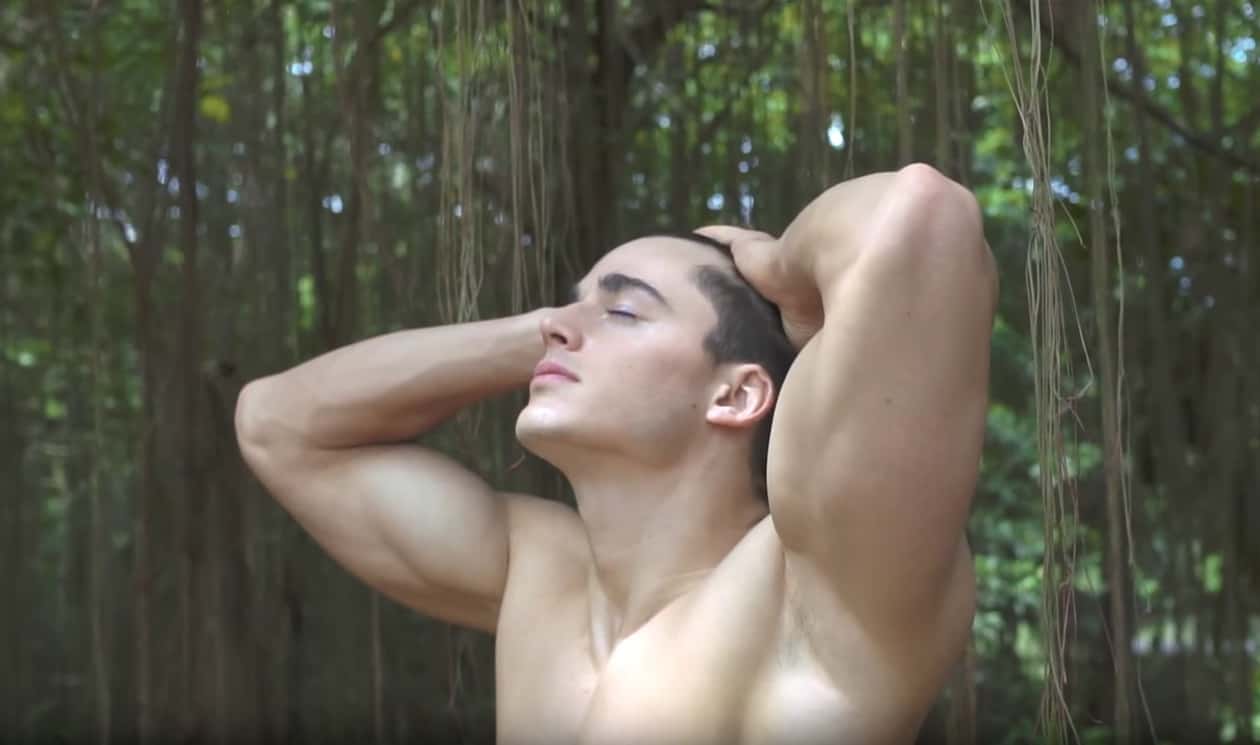 Watch Pietro share his body with a swimming pool, take a hike to examine some "hard wood" and watch a sunset, swim with sharks, do some singing, try out the local transportation…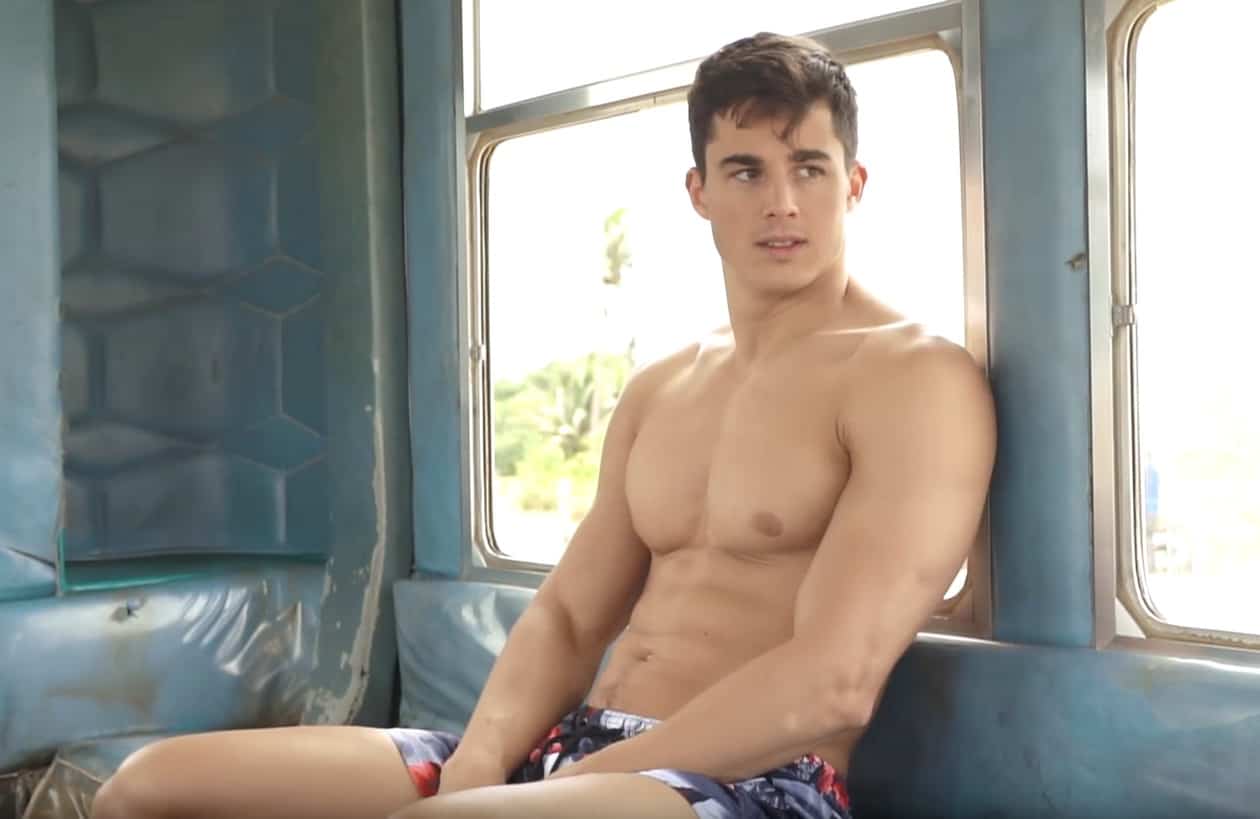 …visit a festival and pageant, hit the gym, eat some ice cream, teach some history, kayak, and of course get oiled up for a photo shoot.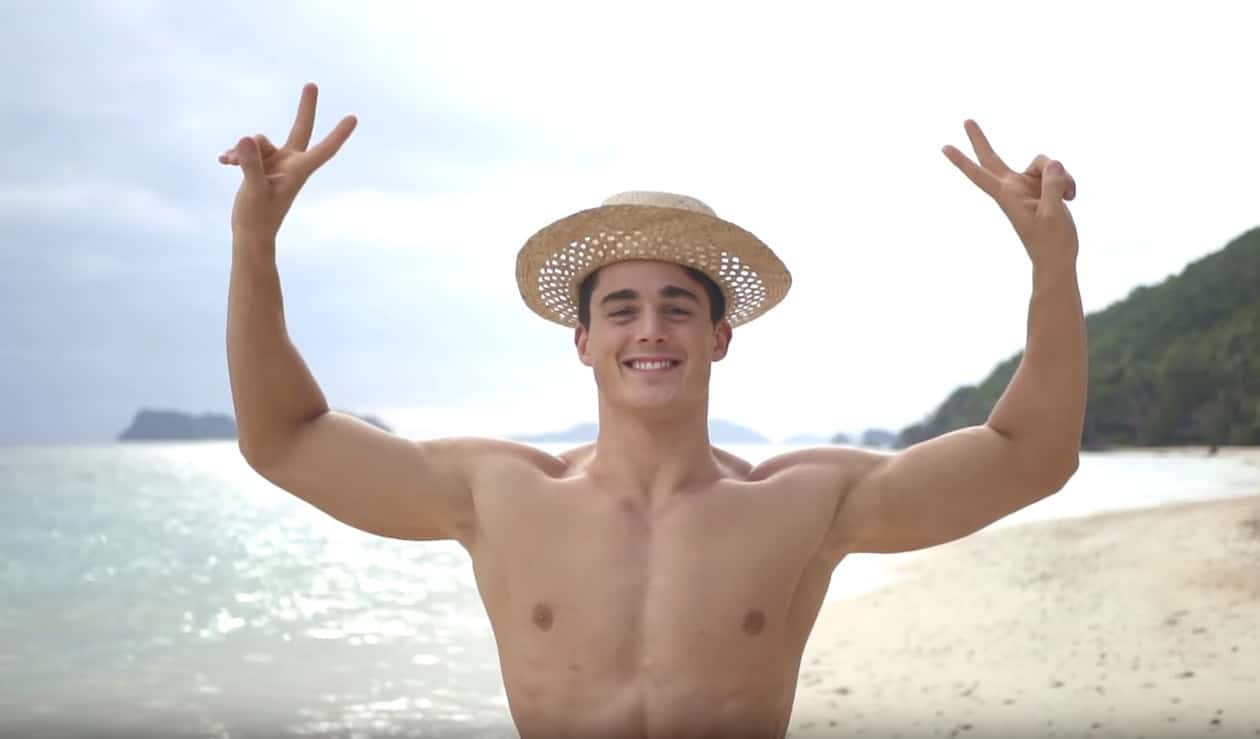 All while wearing very little clothing.
Enjoy: