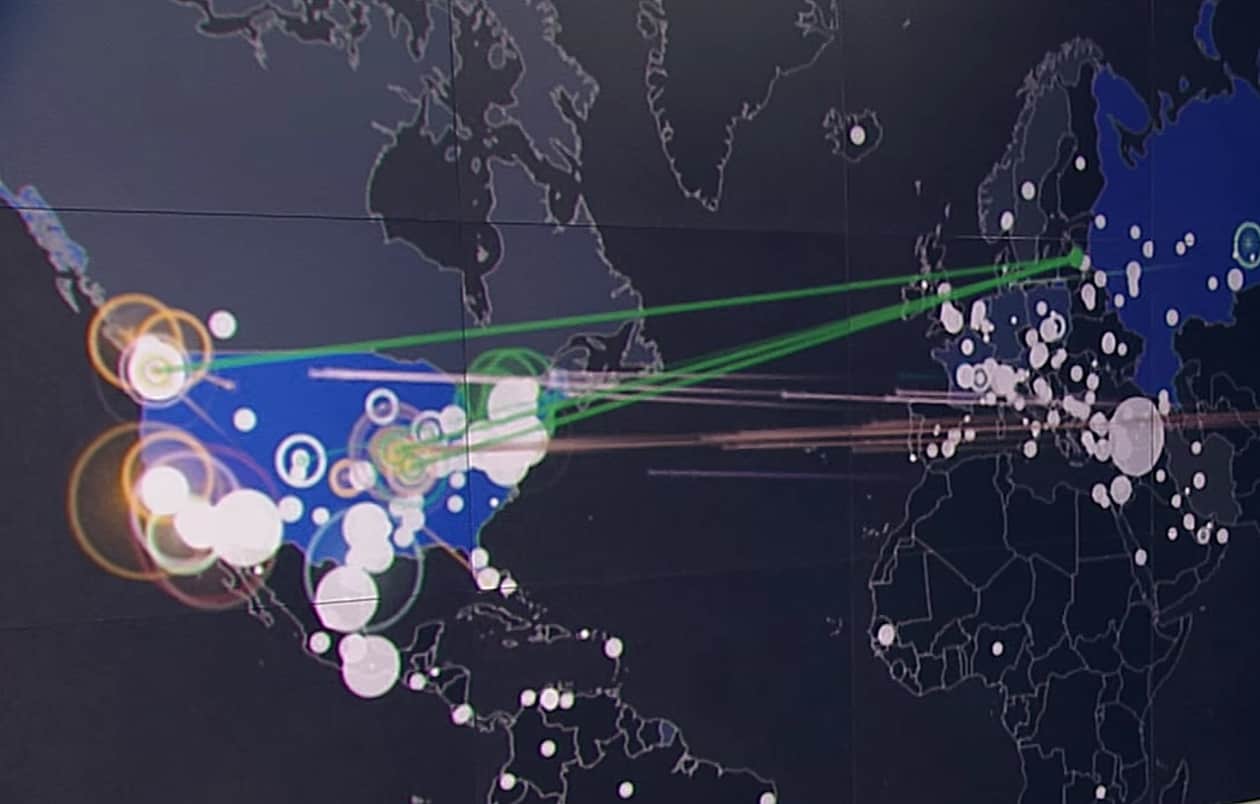 Pyotr Levashov, a well-known Russian hacker, was arrested while on vacation in Spain and some reports suggest that the arrest, which was ordered by American authorities, is connected with the U.S. election hacking.
Such arrests aren't unusual — American authorities typically try to nab Russian cybercrime suspects abroad because of the difficulty involved in extraditing them from Russia — but Levashov's arrest drew immediate attention after his wife told Russia's RT broadcaster he was linked to America's 2016 election hacking.
RT quoted Maria Levashova as saying armed police stormed into their apartment in Barcelona overnight, keeping her and her friend locked in a room for two hours while they quizzed Levashov. She said that when she spoke with her husband on the phone from the police station, he told her he was told he had created a computer virus that was "linked to Trump's election win."
Levashova didn't elaborate, and the exact nature of the allegations weren't immediately clear.
It was unclear why Levashov was arrested. The embassy spokesman declined to give details for his arrest, and Spanish police and the interior ministry were not available for comment on Sunday.
Russian television station RT reported that Levashov was arrested under a U.S. international arrest warrant and was suspected of being involved in hacking attacks linked to alleged interference in last year's U.S. election.
Peter Carr, a spokesman for the U.S. Justice Department's criminal division, said: "The U.S. case remains under seal, so we have no information to provide at this time."
The website Krebs on Security has more on Levashov, who is known as one of the world's Top 10 worst spammers.
Western cybersecurity researchers have identified Mr. Levashov as Peter Severa, though some doubt he is the same person.
The initial reports in Russian news media of Mr. Levashov's arrest did not say if he was suspected by United States intelligence agencies of being involved in attempts by Russian government hackers to meddle in the 2016 American presidential election. The American intelligence agencies have said Russian hackers broke into the servers of the Democratic National Committee and the email of Hillary Clinton's campaign chairman and released documents in an effort to sway the election toward Donald J. Trump.
But computer researchers who have linked the long-running computer spam business of the man known as Peter Severa to malware used in 2012 to influence a domestic election in Russia say his arrest could give other investigations important information.
…If law enforcement officials confirm Mr. Levashov is Peter Severa, his arrest could mark a significant break in prosecuting Russian spam and computer crime.