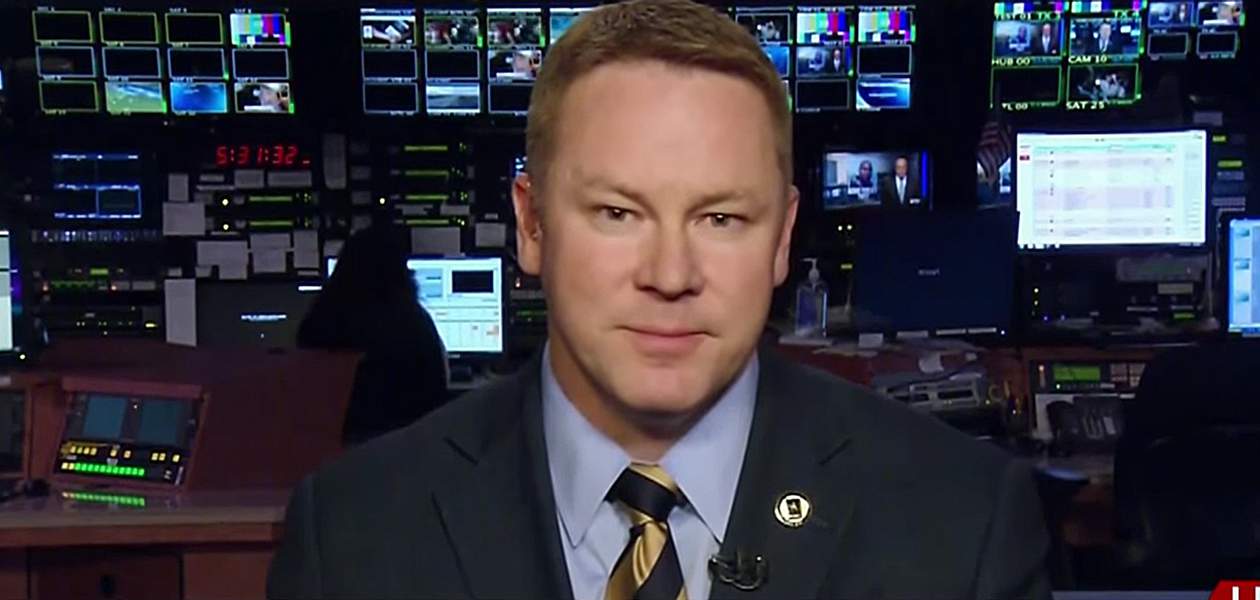 Dozens of Republican lawmakers are pushing for Donald Trump to sign a "religious freedom" executive order that was discussed earlier this year.
A group of 51 members of the House wrote to Trump this month to "request that you sign the draft executive order on religious liberty, as reported by numerous outlets on February 2, 2017, in order to protect millions of Americans whose religious freedom has been attacked or threatened over the last eight years." The letter has not been publicly released but was obtained by USA TODAY.
Although the White House said in February that it had no plans to sign the order, an official told USA Today that Trump is trying to find a "middle ground" policy.
Rep. Warren Davidson (R-OH, pictured), who spearheaded the letter, spoke to USA Today:
"Fundamentally, to Christians, you can't say 'we're going to protect your First Amendment rights and be the way they've always been.' But now, to the Catholic church: 'if you want to place a baby for adoption you have to also place them with same-sex couples' and the church says 'that's an affront to our doctrine.' You can't have it both ways," he told USA TODAY.
Davidson said Democrats should also be able to support religious liberty protections.
"It strikes me that broadly, in general, progressives have been pretty welcoming to Muslims and have been very upset with the president and his tone with Muslims. I think this could be something that could be seen as a way to reach out and say, 'no, the First Amendment applies to everyone in America,' " Davidson said.
The letters signatories, all men except for Missouri Rep. Vicky Hartzler, include some of the Republican caucus' most conservative members.
Meanwhile, the ACLU is telling Trump, don't you dare:
It's telling that out of nearly 240 Republicans in the House, a mere 51 signed this letter. (Eighteen Republicans out of 52 joined a similar letter in the Senate). As we have repeatedly made clear, the ACLU will not hesitate to challenge this discriminatory EO should it be signed.
For President Trump to stand any chance at following through on his campaign promise to be a "real friend" to the LGBT community, he cannot follow fringe, anti-LGBT extremists down this ill-advised path of licensing discrimination under the guise of religious liberty. Those representatives advocating for this EO in Congress are urging a return to a discriminatory past, and they are a minority even among very conservative House Republicans.
Just last year, 43 House Republicans voted in favor of an amendment that reaffirmed a 2014 executive order from President Obama that prohibited businesses that contract with the federal government from discriminating against LGBT people. Upon taking office, the Trump administration made clear that it would keep these nondiscrimination requirements on federal contractors in place. And yet these protections could be completely undermined through this proposed EO.
Among the many prominent voices who have urged President Trump to reject this discriminatory EO is former Republican U.S. Sen. Alan Simpson of Wyoming.
Freedom of religion is one of our most fundamental national values — and something the ACLU fights for every day. But it does not give anyone the right to impose their beliefs on others, to harm others, or to discriminate. President Trump would be well served by listening to the advice of Sen. Simpson and other conservatives who recognize that discrimination against people based on who they are or whom they love must be rejected.
The Republican letter:
[scribd id=346168978 key=key-yEGGAe3YPQQUigQvreJ5 mode=scroll]