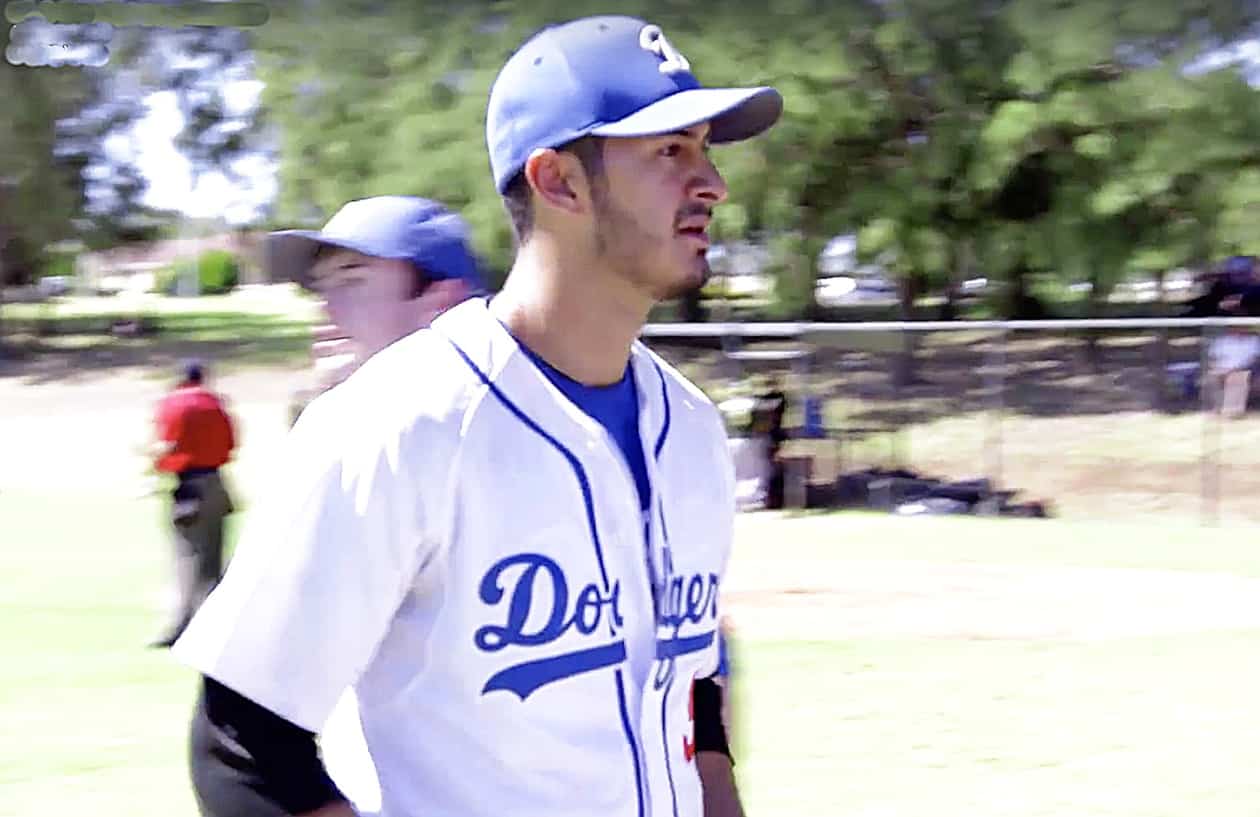 An American professional baseball player based in Adelaide, Australia came out to his family on TLC's This Is Life Live on Monday night.
This Is Life Live goes inside the lives of families to deliver life altering moments as they unfold in real time.
Ryan Santana, who currently plays for Adelaide's Golden Grove Dodgers, had avoided coming out to family and friends fearing that they would reject him.
Outsports reports that Santana played college baseball at Azusa Pacific University in Southern California which has a school policy banning gay sex.
People reports:
Though Santana has a very close relationship with his mom, he's been afraid to tell her that he's gay for fear that she wouldn't accept him.
"She's the best," he said of his mom during his on-camera interview. "I tell my mom everything. I tell her everything about my life and everything that is going on, except for the one thing."
"For my live moment I'm going to tell my mom that I'm gay," he continued.
His friend Elle explained:
"One of the things that Ryan struggles with the most is that he has to act a certain way to hide that he's gay. So I think it's going to be easy for Ryan once everyone knows, because he doesn't have to pretend anymore. He can literally just be himself."
Ryan first came out to two teammates who were shocked at first but ultimately accepting. One of them tells him that it "doesn't change a thing."
When it came time to reveal his secret to his mom on live television, Santana broke down in tears.
"I know you're wondering why you are here right now," he told her. "You mean the most to me in the world that's why it's so hard for me to tell you that I'm gay."
She replied: "Why wouldn't you tell me a long time ago? Out of all the things you could talk to me about you should have told me so wouldn't have been so alone."
You can follow Ryan's story on Facebook.
Watc hit all go down below.