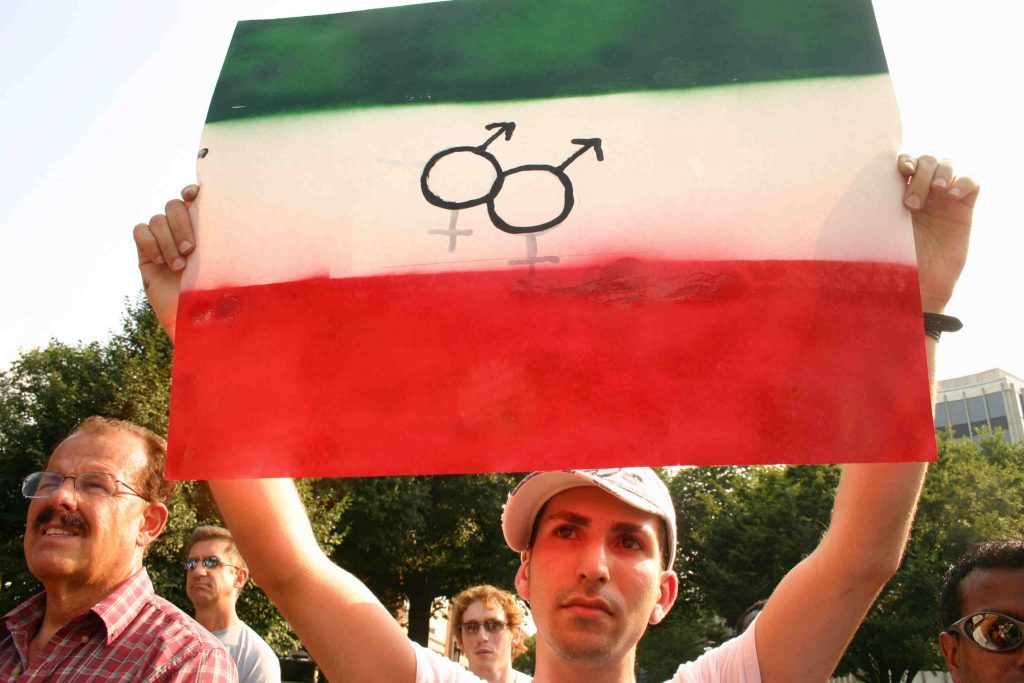 More than 30 men were arrested after a private party in the Bahadoran region of Isfahan, Iran was raided by the police, Iranian Railroad for Queer Refugees reported Thursday. Their charges are sodomy, drinking alcohol and using psychedelic drugs and they face the death penalty if found guilty.
The men, between the ages of 16 and 30, the Canadian charity reports, were rounded up late April 13 amid gunshots and beatings from police, according to the Jerusalem Post.
"IRQR received several reports in last few days and were able to confirm that police attacked guests and physically beat them. Police detained them all at the Basij (Revolutionary Guard Militia) Station and then transferred them to Esfahan's Dastgerd Prison. A few people managed to escape and we received reports that there were several heterosexual individuals among those arrested," IRQR reported.
IRQR also reported that those arrested were forced to name their LGBT friends to authorities. In Iran, homosexuality is punishable by death, according to the International Society for Human Rights.
IRQR reports that a special prosecutor has been named and that those arrested will be subjected to anal examination to prove the homosexuality charges.
In Iran, LGBT citizens are afforded very little, if any, civil rights. Presently, LGBT citizens cannot marry, cannot adopt, cannot serve openly in the military and are not protected from any discrimination, according to Equaldex. In 2007, then-Iranian President Mahmoud Ahmadinejad infamously declared while at Columbia University that there were no gay people in Iran.
European civil rights leaders are calling for the EU to step in.
"While the Islamic State throws gays from rooftops, the Islamic Republic hangs them. Iran's regime forces homosexuals to flee the country and the EU turns a blind eye," Stefan Schaden, an LGBT rights activist and spokesman for the European "Stop The Bomb campaign" said in an email to the Jerusalem Post. "The EU is, however, required in their dealings with third countries to comply with binding guidelines laid down in the Union's 'LGBTI [lesbian, gay, bisexual, transgender and/or intersex] Toolkit' to combat state violence against LGBTI persons. The EU must clearly step up its efforts in this regard and consider more human rights sanctions against the Iranian regime."
This incident comes on the heels of reports that in Chechnya, gay men are being rounded up, tortured and in some cases even killed.
Photo: By Elvert Barnes licensed under CC 2.0.