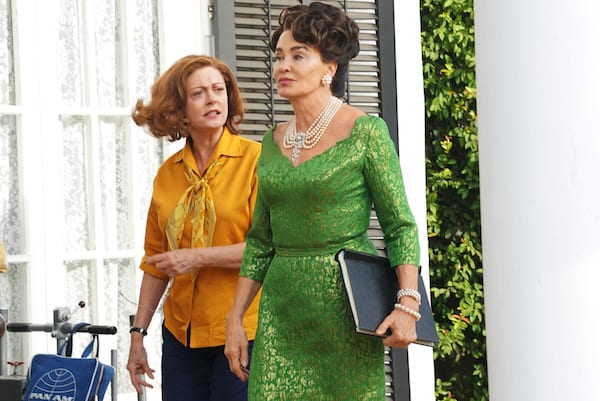 The momentous first season of Feud concluded with its eighth and final episode over the weekend, and a second season featuring Princess Diana's tumultuous marriage is already in the works, so series creator Ryan Murphy has set his sights on a gay-themed third season.
Murphy had previously suggested that the third installment of the FX anthology series will feature an all-male rivalry, and has followed up with Vanity Fair on that front:
Expanding on his idea to follow his female-on-female and male-on-female face-offs with a male-on-male feud, Murphy revealed he's in talks with his previous collaborator, Mark Ruffalo, to bring the right one to the small screen.
"I have one good idea, but I have to get the right actors," he said. "It's something Mark Ruffalo and I had talked about hearing. He's a buddy of mine from The Normal Heart, so we talked about something, but I don't know yet. I haven't locked into it."
Considering his track record in bringing diverse L.G.B.T. narratives to prime-time (even Joan Crawford, Bette Davis, and Princess Diana have a historically queer appeal), one can't help but wonder if Murphy's exploring a gay man's quarrel for round three.
"Well, one of the characters is gay," he coyly confirmed of his prospective spin. Beyond that, though, his lips are sealed. Granted, Murphy and his team won't begin work on Feud Season 3 for another year and a half—so he's got plenty of time to drum it all up….
With only one of the two men being gay, that seems to limit the scope to a non-romantic entanglement, although that does not necessarily rule out subtle sexual tension! But it sounds like Murphy is not quite committed to what he has in mind just yet. Who do you think a gay-themed third season of Feud should involve?