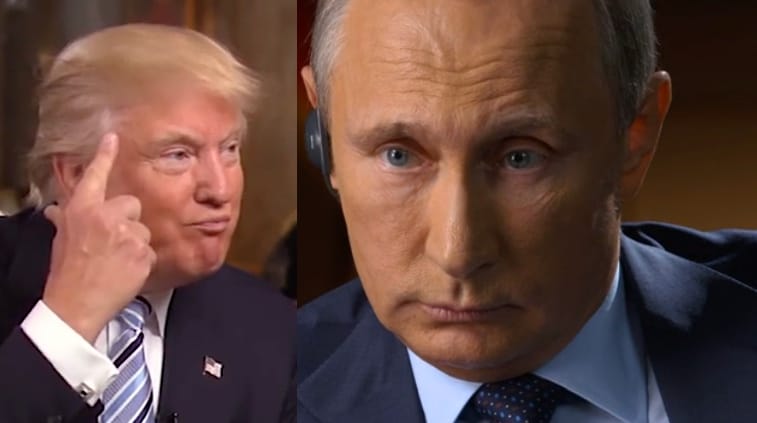 TURNABOUT. Russia plans to investigate American media outlets for election meddling: "Leonid Levin, head of the legislative Committee on Information and Communication, reportedly said CNN, Voice of America and Radio Free Europe were among those being investigated."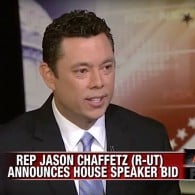 JASON CHAFFETZ. Stepping down at end of term: "After long consultation with my family and prayerful consideration, I have decided I will not be a candidate for any office in 2018."
DOJ. No U.S. Attorneys have been hired since dozens were fired in March. "We really need to work hard at that," Sessions said when asked Tuesday about the vacancies as he opened a meeting with federal law enforcement officials. The 93 unfilled U.S. attorney positions are among the hundreds of critical Trump administration jobs that remain open.
MEANWHILE IN SCOTLAND. Yersel Cumdog is wrestling his teammates. Find out what it's all about here.
Oi @gradowrestling it's Yersel Cumdog!! Think you can eat lunch in my training centre think again brother 💪🏼 #Cumdog pic.twitter.com/gn7fJzEldu

— Jason Cummings (@Jasoncummings35) April 18, 2017
TONY AWARDS. Kevin Spacey to host: "The Broadway League and the American Theatre Wing announced the emcee of the Broadway-lauding awards show on Tuesday. The ceremony will air live June 11 (8-11 p.m. ET/delayed PT) on CBS. It will broadcast from Radio City Music Hall in New York City."
BACK TOGETHER? Are Luke Evans and Jon Kortajarena an item again?
LIST OF THE DAY. 5 things that Tom Daley couldn't live without.
DRINKING TO DEPORTATION. Heinous Rep. Steve King (r-IA) toasted the border patrol in a tweet. "The tweet refers to the deportation of 23-year-old Juan Manuel Montes. Montes, who was in a program to shield people who came to the U.S. as young children, was detained by Border Patrol in February, according to the Associated Press"
More on Montes HERE.
First non-valedictorian DREAMer deported. Border Patrol, this one's for you. https://t.co/56z1b8xrJ2 pic.twitter.com/iNjKd9FHtM

— Steve King (@SteveKingIA) April 18, 2017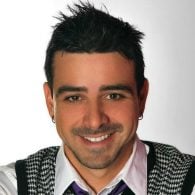 ANDREW CHRISTIAN. Underwear mogul puts L.A. and Key West homes on market for $5.5. million. "Mr. Christian, 39, purchased the conch-style 1,009-square-foot cottage in Key West with his business partner, Jeff White, for $952,000 in 2015, according to property records. Tax records show they bought it from Keith Strickland, the founding member of the 1980s new wave band The B-52s….The L.A.-based designer is also selling his all-steel, custom-built house in Los Angeles. Sitting on the hillside of Beachwood Canyon, the 3,000-square-foot, glass-walled cube has three bedrooms, three baths and panoramic city and hills views, the listing shows."
CHINA. Vending machines at Harbin Medical University sell on-the-spot HIV tests.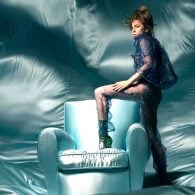 THE CURE. The anonymous producers behind Lady Gaga's hit anthem: "Longtime Gaga collaborator DJ White Shadow (real name Paul Blair) — who co-wrote "The Cure" with Nick Monson ("Applause"), Lukas Nelson, Mark Nilan, and the Lady herself — recently denied speculation that, despite having worked on hits like "Born This Way" and "The Edge of Glory" in the past, he'd also produced the catchy tune, instead noting Monson had crafted its radio-friendly sound alongside a relatively unknown outfit called Detroit City."
WHAT HAPPENS ON THE BOAT. Oprah talks about vacationing with the Obamas.
CITIZEN CANE. Richard Simmons leaving home in disguise: "As for where he goes … sometimes lots of people see him but don't notice. We know he's been to the Beverly Center, a bustling shopping mall near his home. We're told Richard is walking with a cane, because he's still dealing with his knee injury. He's gained some weight, but our sources say he sounds 'totally normal.'"
NATURE BREAK. The largest mammals on earth, feeding.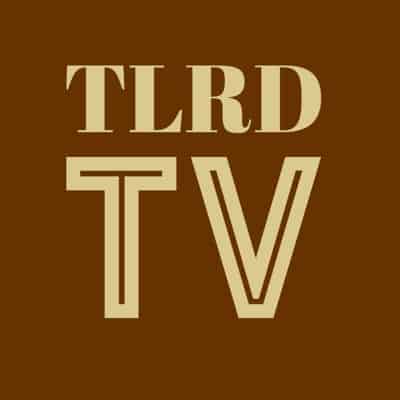 HUMP DAY HOTTIE. Pierre Abena.