THE TRUMP TAPES. Trump may have secret tapes from Oval Office.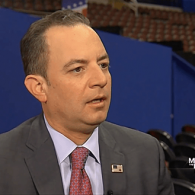 TERRIFYING. How Trump gets his fake news. "White House chief of staff Reince Priebus issued a stern warning at a recent senior staff meeting: Quit trying to secretly slip stuff to President Trump. Just days earlier, K.T. McFarland, the deputy national security adviser, had given Trump a printout of two Time magazine covers. One, supposedly from the 1970s, warned of a coming ice age; the other, from 2008, about surviving global warming, according to four White House officials familiar with the matter."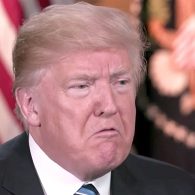 TRUMP'S FITNESS THEORY. Says a lot. "There has been considerable speculation about Trump's physical and mental health, in part because few facts are known. During the campaign, his staff reported that he was six feet three inches tall and weighed two hundred and thirty-six pounds, which is considered overweight but not obese. His personal physician, Harold N. Bornstein, issued brief, celebratory statements—Trump's lab-test results were "astonishingly excellent"—mentioning little more than a daily dose of aspirin and a statin. Trump himself says that he is "not a big sleeper" ("I like three hours, four hours") and professes a fondness for steak and McDonald's. Other than golf, he considers exercise misguided, arguing that a person, like a battery, is born with a finite amount of energy."
HACKED. ISIS Twitter accounts hacked again and filled with gay porn.
FLASHER. Bare Aussie butt wins Eurovision song contest.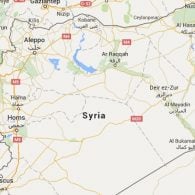 MASS ATROCITIES. Syrian government killing 50 detainees a day and hiding remains by using crematorium near the Saydnaya Military Prison: "Although the regime's many atrocities are well-documented, we believe the building of a crematorium is an effort to cover up the extent of mass atrocities taking place in Saydnaya prison," Jones said. "We are appalled by the atrocities taking place in Syria" with the "seemingly unconditional support of Russian and Iran."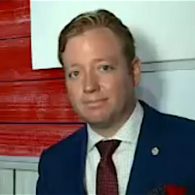 LOG CABIN REPUBLICAN. Gregory T. Angelo's Reddit AMA.
STEPFORD ENVOY. Callista Gingrich named ambassador to the Vatican: "The White House hopes to announce her nomination before President Donald Trump meets with Pope Francis on May 24 in Rome."
FUN HOME. James Comey steps out to the gay-themed Broadway hit following his firing.
Today James Comey and his wife Patrice joined us at #FunHome in Washington, D.C. pic.twitter.com/W5HLrgKaPi

— Fun Home (@funhomemusical) May 13, 2017
ALASKA. Rep. Mo Brooks (R) to announce run for U.S. Senate: "On Sunday evening, Brooks' political team released a set of four media events for Monday, all in Alabama. The move, according to top Alabama operatives close to the congressman or other declared or likely candidates for U.S. Senate, is Brooks' plan to announce that he's running for the Senate seat now held by Luther Strange."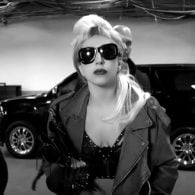 STEFANI. Lady Gaga will use her real name for A Star is Born.
CHELSEA MANNING. She'll be on active duty after release: "While she appeals her court-martial, Manning will remain an active duty Army private, eligible for healthcare and access to commissaries and military exchanges, Army spokesman Dave Foster said. It is unclear to which Army post she will report."
MALE MODEL MONDAY. Charles Melton. More here.
MONTANA AND GEORGIA. Special elections show healthcare agenda's effect on local races. "The GOP nominees in both special elections have taken different positions on the bill, which has repeatedly polled at below 30 percent support. In Montana, Greg Gianforte publicly distanced himself, but in leaked audio of a private call, he was supportive of its passage. Meanwhile in Georgia, Karen Handel came out strongly in favor of the bill, which was embraced by President Trump."
BRUCE, GET YOUR DICK OUT. Caitlyn Jenner hears transphobic taunt from photographer. "As she left the event at the Grand Connaught Rooms in central London an onlooker hurled transphobic abuse at her until she got into a car.It is also claimed that someone threw something at her while the vile comments were being made."
ALBUM COVER OF THE DAY. Katy Perry, Witness. And a tour.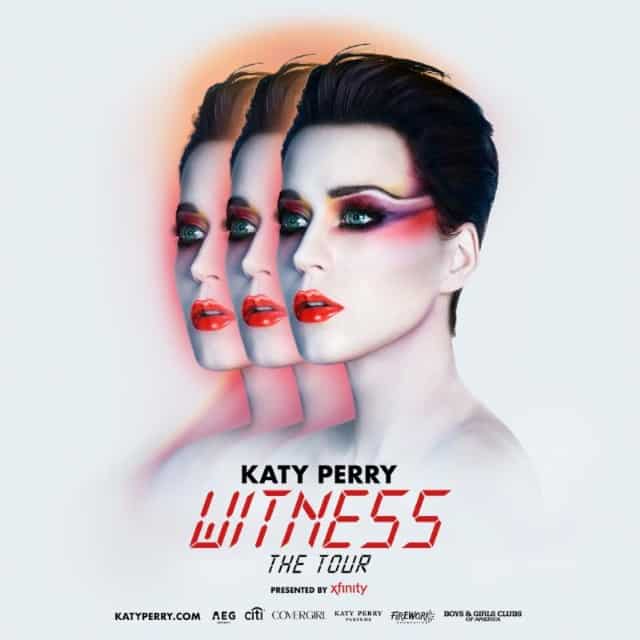 TRAILER OF THE DAY. Marvel's The Gifted.
https://www.youtube.com/watch?v=qTzW9rMcbzk
NEW TUNE OF THE DAY. Lana del Rey "Coachella – Woodstock in my Mind".
MONDAY MUSCLE. Jerome Stark.
https://www.instagram.com/p/BSftX-EjLOr/?taken-by=jeromestarck