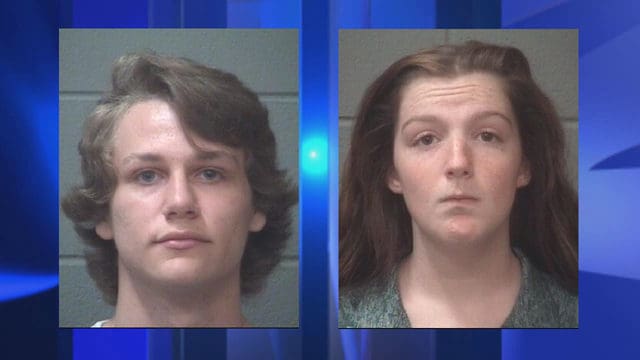 Two horrible North Carolina high school students were arrested this week after catfishing a teacher on Grindr, persuading him to send them a nude photo, and distributing the photo to other students.
Brian Joshua Anderson and Brittney Renee Luckenbaught, both 16, were charged with misdemeanor disclosure of private images, according to the AP.
A News in Onslow County Facebook page has been reporting on the story.
News in Onslow County reports that the students posed as a "35-year-old male" on Grindr over the weekend and obtained a fully nude photo of the teacher and passed it around to other students at the school.
The victimized teacher David Laughinghouse, was at first suspended with pay, but then later transferred to a different school, according to a change.org petition in support of Laughinghouse.
"On Monday, May 1, Mr. Laughinghouse will return to teaching, but will be teaching through Onslow View from a media/technology lab located at White Oak High School. This decision is an Onslow County School District Office Decision."
Anderson and Luckenbaught were released on $5000 bond and will appear in Onslow County District Court on June 15, according to News in Onslow County.