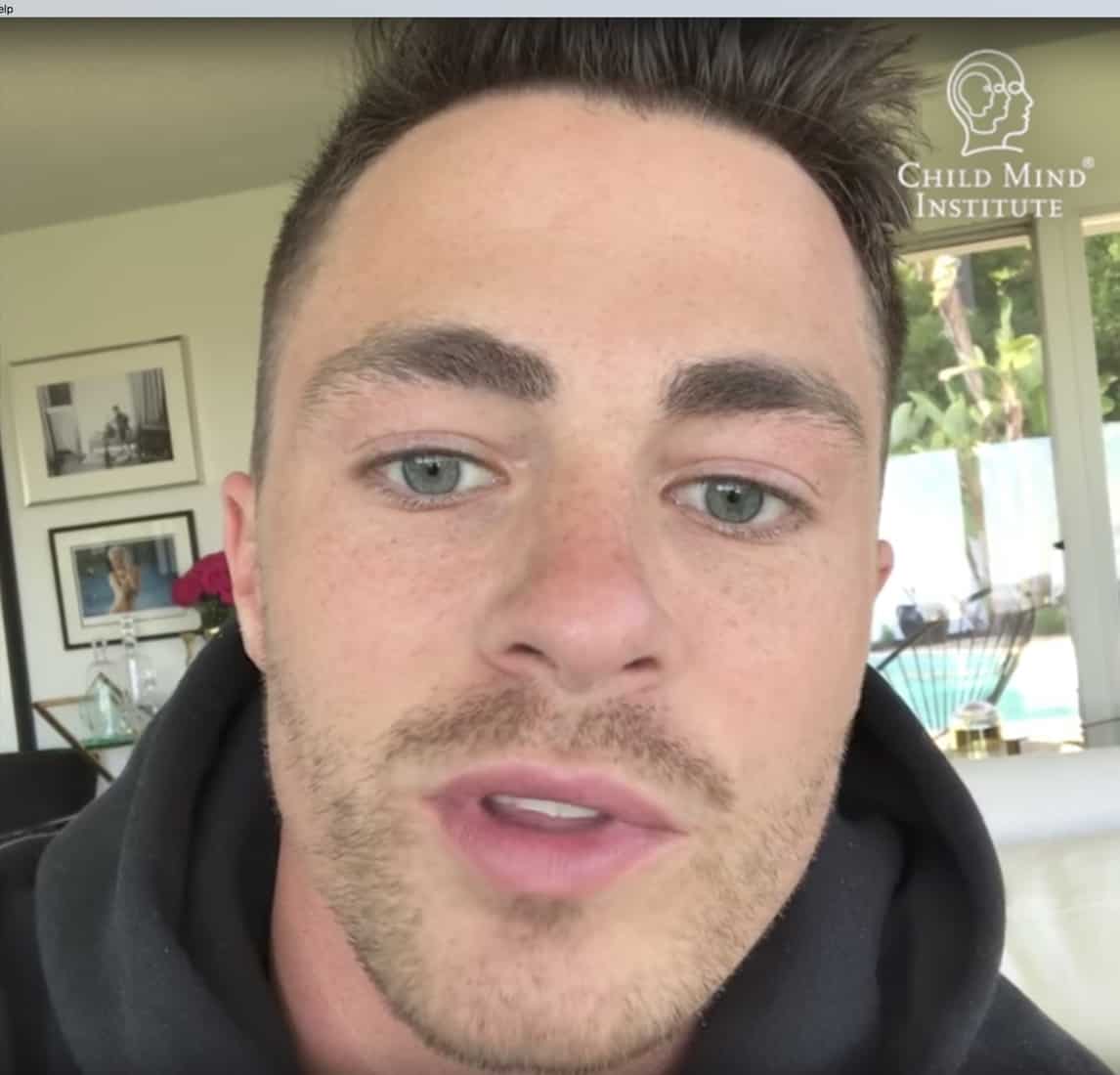 In a YouTube segment for the Child Mind Institute, Arrow's Colton Haynes offered some advice to his younger self about how to deal with and manage anxiety.
In the 94-second segment, Haynes shares some tricks for managing anxiety, from breathing techniques to tricking your mind about what it's actually feeling.
Watch the full segment below:
"A really really good way to kind of help yourself get over your anxiety is to tell yourself that you're excited instead of you're anxious, because if you're excited, it's almost the same feeling, but obviously without the panic part," Colton said.
The bulk of the segment, however, was used to reinforce that having anxiety is OK and that's it's not something felt in isolation.
"You're not alone," Haynes said. "I think that's really something that I've learned in my recovery process with anxiety. There's millions of people out there who suffer from crippling anxiety whether it be from fainting or from sweating or so may different ailments from anxiety. There's so many people who have it and suffer from it so you're not alone, and it gets so much better once you're able to learn the tools to cope with it."
Haynes isn't the first celebrity to offer advice on dealing with anxiety using the Child Mind Institute's YouTube channel. Emma Stone, Keke Palmer and Jesse Eisenberg are just a few of the entertainers who've offered advice to their younger selves regarding dealing with anxiety or other mental health issues.
While, as Haynes points, out, anxiety not an uncommon problem to deal with, members of the LGBTQ community bare a heavier burden than most. According to the National Alliance on Mental Illness, LGBTQ citizens are three times more likely than others to suffer from mental health conditions, including generalized anxiety disorder or major depression.