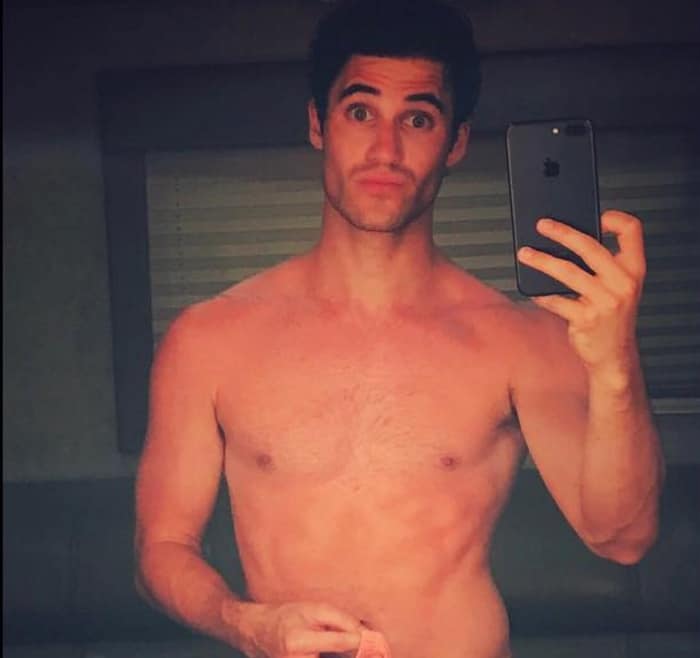 Darren Criss, who is playing Versace murderer Andrew Cunanan in Ryan Murphy's upcoming American Crime Story: Versace, shared a tantalizing photo from the set in which he dangles his Speedo strategically showing off his Adonis belt.
Wrote Criss: "So what's more red? My sunburn, my speedo, or YOUR FACE???‬ #ACSVersace"
Check out the photo HERE.