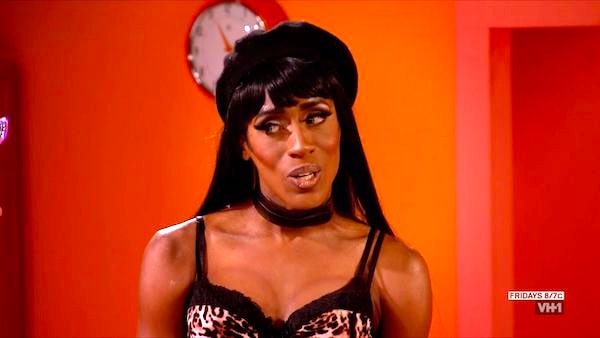 As cliché as '90s nostalgia may be these days, I still can never get enough. Last night's RuPaul's Drag Race filtered the decade through its signature pop-culture savvy lens for an episode jam-packed with more '90s teen TV references than Luke Perry could flush down a toilet before the cops bust in at Brian Austin Green's house.
Wait, what were we talking about again?
Oh, right, Drag Race. Yes.
These big group acting challenges are always my least favorite. Either the writing is too cheesy or the queens aren't up to the delivery. Although last night's Beverly Hills 90210 send-up, 9021-Ho, seemed to suffer from both, it still ended up with a better end-product than many previous ones. The queens that succeeded did so in spite of weaker or more obvious parts (Shea), while those that struggled squandered roles richer in opportunity (Nina, Sasha).
It's a pretty straightforward parody with nods to 90210, Charmed, Saved By the Bell and more thrown in for good measure. Peppermint gets to hand out the role assignments since she won the lip sync last week. It's a new rule this season that feels like a weird reward for the second worst, but in the case of Peppermint, her lethal lip sync makes it feel earned. She tries to take everyone's preferences into account, but that can only go so far.
Aja is upset with her role and complains until Shea offers to trade. The joke's on her, because when they're filming with guest judges and directors Tori Spelling and Jennie Garth, Shea gets tons of laughs. Nina can't quite hit her lines, and the more she flails, the more frustrated and nasty she gets. Even Jennie Garth thinks Nina hates her! Jennie Garth! America's sweetheart! Sasha fails trying to intellectualize Ru's writers' typically silly humor, so she comes off a little stiff.
This week's very special workroom moment focuses on everyone's high school years. Alexis went to prom in drag, Shea only connected with her dad after he was diagnosed with multiple myeloma and Sasha is a bald queen in honor of losing her mother to cancer.
The most striking story, however, (not that this is some kind of sympathy competition, but whatever) belongs to Trinity. A queen that's been a little hard to love this season, Trinity discussed losing her mother to complications from HIV, living with her grandmother and dropping out of high school to care for her when she was dying. That meant Trinity missed a lot of those big high school milestones like prom and graduation. Of all the deep, serious conversations we've seen the gals have this season, this one felt the most natural between them.
On the runway, the gals show off their Big Hair Everywhere best, which means a lot of wigs on wigs on wigs. Sasha stood out with a tall, spiky mohawk that showcased her punk energy and Nina strutted her stuff in full feline face paint, while all the other girls went a little more pageant. (Also, is it just me, or are the lights on the runway seriously weird this season? At times it's hard to get a good gauge on outfits and makeup, and it's something I've noticed every episode this season.)
Ru rightfully crowns Trinity this week's winner, while Aja and Nina are forced to lip sync to all-time classic track "Finally" by Cece Peniston. They both give a valiant effort, but, honestly, after Peppermint, this felt a bit deflated. Nina lives to complain another day, while Aja is sent packing back to Bed-Stuy.
Where does that leave our standings? I've got my rankings below.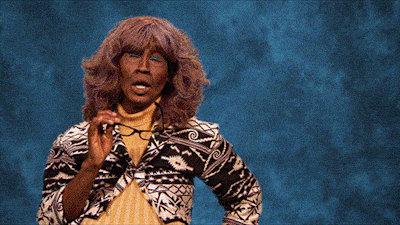 1. On skill alone, I'm already so enamored with Shea's artistry, but, just as important in this context, I'm super impressed with what a savvy player she is. Not only did she step up to take the role Aja rejected, but then she slayed it. All her lewks are on point, all her approaches to the challenges are unique and perfectly suited to the task. I wouldn't be surprised if she's one of those queens that goes the whole season without ever landing in the bottom two.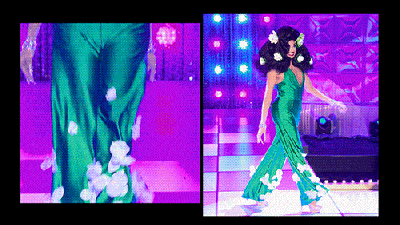 2. Her part wasn't the showiest, but Valentina gave it her all. She made some really smart, subtle choices with her facial expressions and she heightened her Valley Girl accent with just the right amount of alien lunacy. I wasn't crazy about her green runway ensemble, but her makeup is always flawless.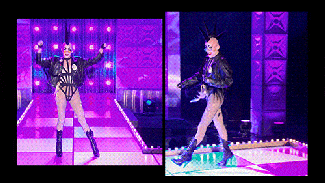 3. This was not Sasha's best week in the challenge, but she's built up enough goodwill to keep it from totally sinking her. The judges could've gone either way on her spiky mohawk on the runway. They loved her unique interpretation, but I could've just as easily imagined Michelle admonishing her that when they ask for big hair, they mean BIG HAIR. Surely this won't be our last acting challenge this season, so Sasha will need to step it up.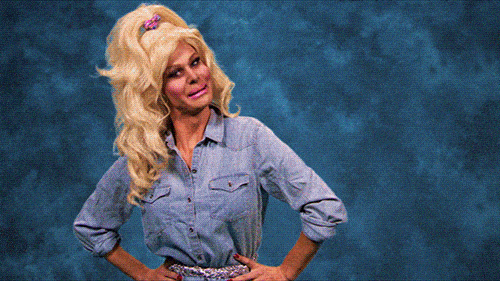 4. I've fully come around to Trinity. Last night's episode was a great showcase. She stole every scene in the challenge with her manic mom. Her '90s mom drag was a dead ringer for former Real Housewives of Atlanta star Kim Zolciak-Biermann, which only endeared her to me more. Hearing Trinity talk about her experience growing up with her grandma gave us a rare glimpse of vulnerability from the cutthroat queen, and really made me appreciate her more. She's a dark horse, and could sneak into the top three if Valentina or Sasha take a tumble.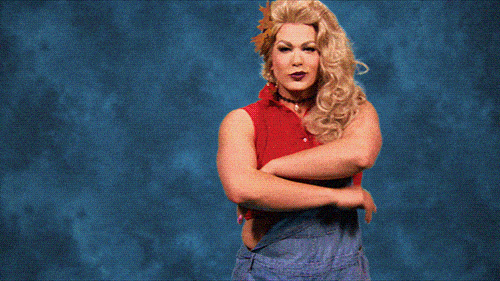 5. Honestly, Alexis should've been better. Acting is supposed to be her whole thing, but she was just fine here. She is so clearly talented and polished, but I have a hard time getting EXCITED by her.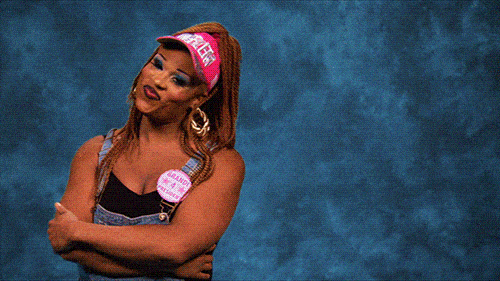 6. On the opposite side of the spectrum is Peppermint, someone who, on this show at least, has served some fashion that wasn't quite ready for primetime and struggled through a few challenges. However, the screen lights up whenever she appears. Now that we've seen what she's capable of when she's forced to lip sync, I expect Pep to outlast a few more girls, but just barely miss the finals.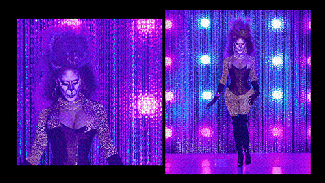 7. Man, does Nina need a Tyra Banks WE WERE ALL ROOTING FOR YOU! moment. She's such a self-saboteur. Her performance wasn't awful, but her backtalk and commentary under her breath were what really hurt her. She barely survived the lip sync, and I think that had more to do with her work up until this point than the lip sync itself. I don't need to see Nina duckwalk across the runway ever again.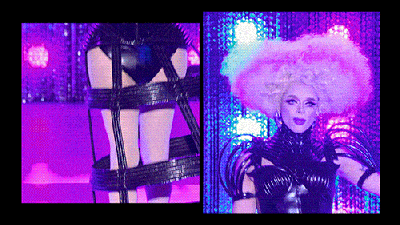 8. Yikes. That was a real rookie move for Aja to bitch so much about her part. That kind of attitude never goes well. Although her acting chops are more Kiernan Shipka than Susan Sarandon, gurl can lip sync. Even though it lacked the oomph of Peppermint's number, her performance was damn near menacing as she stalked and blocked Nina at every turn. I think the right gal went home between the two tonight, but I still think Aja could've outlasted one more queen.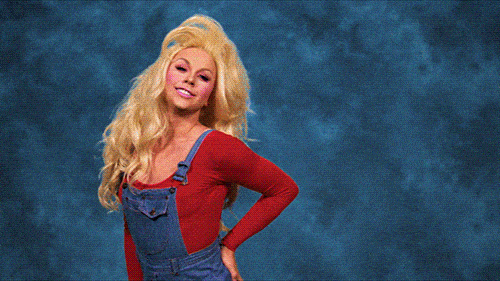 9. She may have squeaked by safe, but Farrah has been underwhelming every week. At this point in the competition, her exit feels like an eventual certainty. (But, hey, at least she has a promising career ahead of her as an Xtina body double.) This is so small, but the thing about Farrah that bothered me most this episode happened in the prom scene of 9021-Ho. Valentina's character is cheering and celebrating after Grandrea says she will be able to draguate. Farrah does the weakest little half kick, and then very tentatively pours a tiny amount of "vodka" on her, but she does it so tentatively and wishy-washy. Make a choice! Commit! It's that lack of presence that's making me eager to see her go.
How would you rank the queens?