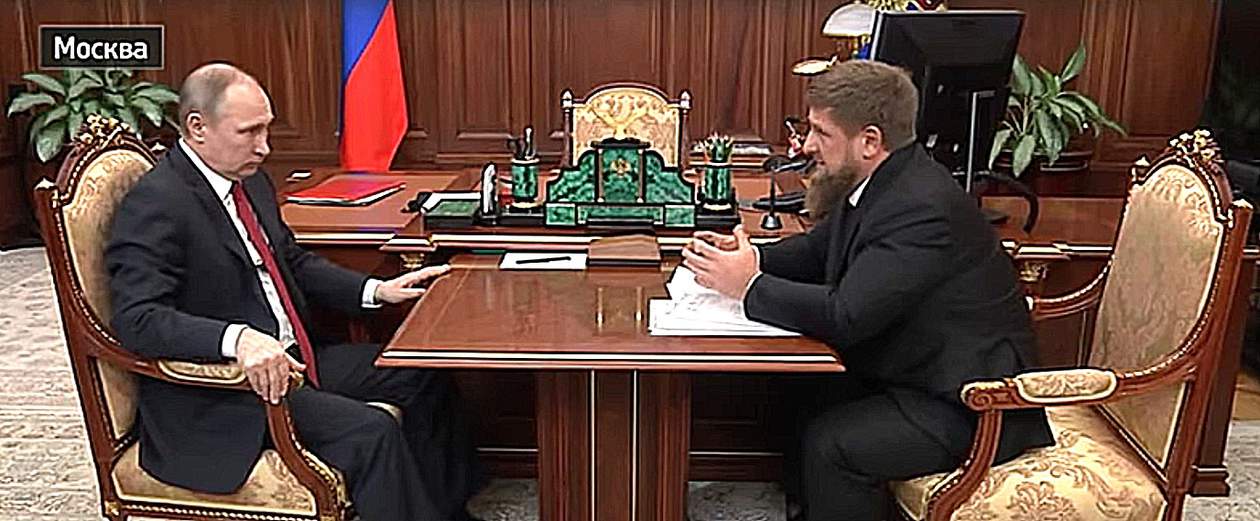 Russian President Vladimir Putin on Friday appeared to support a request by Russia's Commissioner for Human Rights Tatyana Moskalkova to form an investigative team to look into "the well-known information, or rumors" of torture against men "with a non-traditional sexual orientation" in the southern Russian republic of Chechnya, the AP reports.
Putin's support comes in the wake of reports that parents are being told to kill their gay sons before kidnappers and jailers do first and that Chechen president Ramzan Kadyrov plans to rid the republic of gay men by the end of May.
The international community has rallied around gay men in Chechnya, with German chancellor Angela Merkel, Senator Marco Rubio, former Vice President Joe Biden and U.N. human rights experts all expressing outrage at the allegations that gay men are being rounded up, tortured and even killed.
Criticism of the allegations comes from Russia's own people as well. On Monday, Russian police broke up a demonstration, held during a May Day march in St Petersburg, by LGBT activists against the abuses. Roughly 10 to 20 protesters were arrested, according to reports.
Visibly annoyed Russian Foreign Ministry spokesperson Maria Zakharova last week also shut down questions by Katie Couric at Yahoo News regarding the allegations.
https://twitter.com/raymondbraun/status/857788006744244224?ref_src=twsrc%5Etfw&ref_url=http%3A%2F%2Fwww.towleroad.com%2F2017%2F04%2Fkatie-couric-chechnya%2F
Word of the abuses started swirling in April after independent weekly Novaya Gazeta reported claims that Chechen police had rounded up at least 100 gay men and killed at least three of them. Elena Milashina, the Russian journalist who broke the story, has now gone into hiding after receiving death threats.