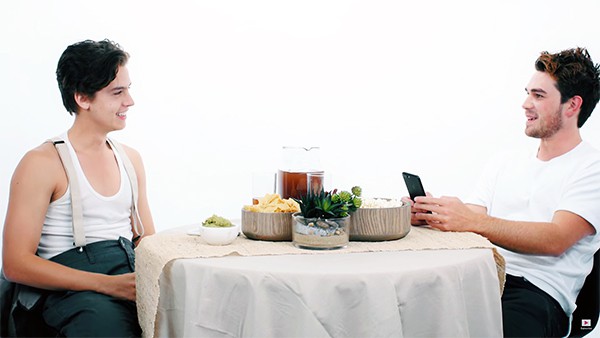 Courtesy of Teen Vogue, Riverdale stars Cole Sprouse and KJ Apa, aka Jughead and Archie, put on a compliment battle in which they read each other fawning tweets from fans over an intimate table set for two.
The two start off with some endearing giggling fits, but get down to business with some lingering stares and saucy grins. "I'm sorry for the audacity," reads one that Apa recites to Sprouse with a leer, "but you are ***** hot."
While the pair don't get up close and personal in the same way that The CW show's fellow actor Casey Cotts does as gay character Kevin Keller, it still makes for good fun.
[youtube https://www.youtube.com/watch?v=cxDXt3SjpRc]