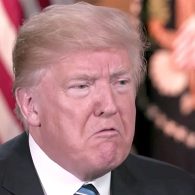 ONE MILLION. The number of people who will die in sub-Saharan Africa under Trump budget cuts, according to experts: "The United States currently spends more than $6 billion annually on programs that buy antiretroviral drugs for about 11.5 million people worldwide who are infected with H.I.V., the virus that causes AIDS. The Trump administration has proposed slashing those programs by at least $1.1 billion — nearly a fifth of their current funding, said Jen Kates, a vice president at the Kaiser Family Foundation."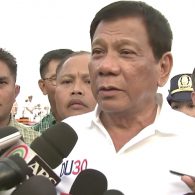 DICTATOR TO DICTATOR. Trump phoned Philippine President Rodrigo Duterte, complimented him on murdering thousands of drug dealers.
TEXAS. Senate to reject "compromise" bathroom bill: "Sen. Larry Taylor, R-Friendswood, confirmed to The Dallas Morning News late Tuesday he wouldn't accept changes made to his Senate Bill 2078, asking the House to appoint the conference committee. Then just before 1:30 a.m. on Wednesday, the Senate tacked their original bathroom bill onto a catch-all piece of legislation meant as a clean up bill for local county governance.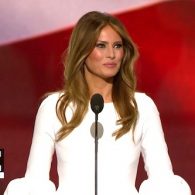 $42.5 MILLION. The six month price tag for protecting Trump and family in New York City.
GOOD QUESTION. Could Trump issue himself a pardon?
AWKWARD MESS. Ellen has no idea what to make of Jessica Simpson, and neither does anyone else.
FBI DIRECTOR. Joe Lieberman no longer the front-runner: :Attorney General Jeff Sessions has been interviewing candidates for the job, including acting FBI Director Andrew McCabe, former congressman and FBI special agent Mike Rogers, and Fran Townsend, former Homeland Security adviser to President George W. Bush.: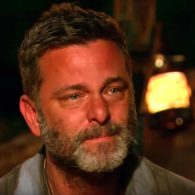 SURVIVOR'S JEFF VARNER. Outing Zeke Smith and the shame that followed.
MANCHESTER. Bombing suspect had ties to al Qaeda, and trained for terrorism abroad: "The U.S. intelligence official, who has direct knowledge of the investigation, said Abedi, whose family is of Libyan descent, was identified by a bank card found in his pocket at the scene of the explosion after an Ariana Grande concert at Manchester Arena. The identification was confirmed by facial recognition technology, the official said. Abedi had traveled to Libya within the last 12 months, one of multiple countries he had visited, the official said. And while he had "clear ties to al Qaeda," the official said, Abedi could have also had connections to other groups."
INSTAGRAM UPDATE. Adam Lambert, Brock O'Hurn, Liam Payne, Trey Songz, Wilson Cruz, and more.
JANET MOCK. The trans activist and author says she learned some of her journalism skills working as a stripper: "Everyone talks about the tricks that we were doing, which was great and glamorous and looked like a Nelly video. But for clients, it was more about the quiet stuff: sitting and letting someone rub your thigh, and you nodding and listening. As a journalist, I did learn a lot there, but I also think it's just the emotional capacity to be open and vulnerable in that sense, and letting the other person lead you to a different place you didn't even know you wanted to go."
SURFING SAFARI. Liam Hemsworth shirtless in Malibu.
FIRST LOOK. Penelope Cruz as Donatella Versace in Versace: American Crime Story from Ryan Murphy.
TOM CRUISE. Yes, there will be a Top Gun sequel.
WORLDWIDE EXCLUSIVE: @TomCruise just confirmed that Top Gun 2 is happening! "I'm gonna start filming it probably in the next year". #sun7 pic.twitter.com/X17xvxz4Q4

— Sunrise (@sunriseon7) May 23, 2017
TEASER OF THE DAY. In a Heartbeat. "A closeted boy runs the risk of being outed by his own heart after it pops out of his chest to chase down the boy of his dreams." The animated film will be available for free this summer.
TRAILER OF THE DAY. Spider-Man: Homecoming.
MMM PAPI. One man's dance interpretation.
HUMP DAY HOTTIE. Devin Truss.
https://www.instagram.com/p/BUIINWEFKLX/?taken-by=devin_truss
https://www.instagram.com/p/BPYGnxbBn4-/?taken-by=devin_truss
https://www.instagram.com/p/BTuHIrplrYa/?taken-by=devin_truss