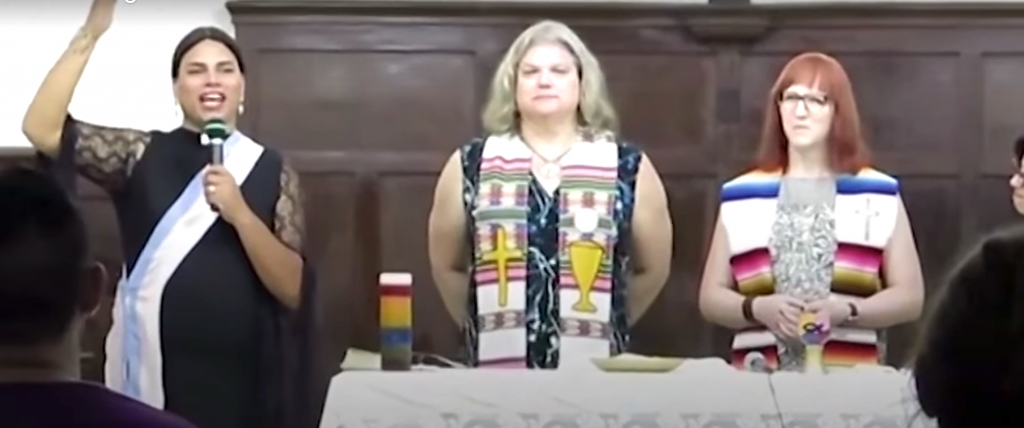 Three transgender pastors held a Holy Communion in communist-ruled Cuba on Friday, Reuters reports, a first for the Caribbean country.
The Mass, held in the western city of Matanzas, was housed in a chapel decorated with rainbow flags. The pastors were flown in from Brazil, the United States and Canada and boasted stoles of light blue, pink and white —colors of transgender pride.
The event was a peak moment in a three-day conference covering transsexuality and religion, organized by a Cuban chapter of the Metropolitan Community Church, Reuters reports. The conference precedes the tenth anniversary of festivities in the Caribbean country commemorating the international day against homophobia.
"Tonight has been a night of celebration of equality between all people, marking a new era for Cuba," Brazilian pastor Alexya Salvador told Reuters.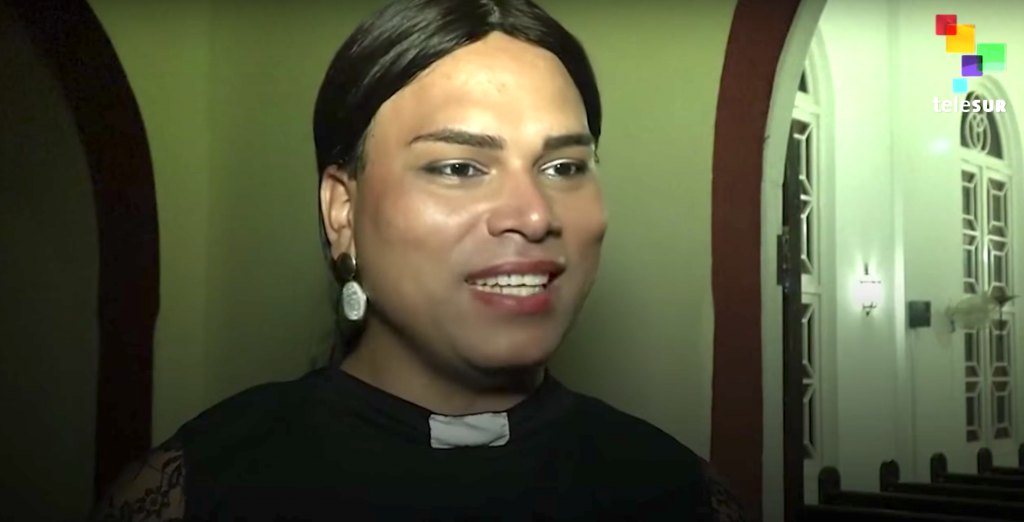 Elaine Saralegui the pastor who founded the Cuban MCC branch, who is also a lesbian, said that she hopes that the ideas of being transgender and Christian are no longer seen as mutually exclusive.
That sentiment, judging by one participant's reaction, seems to have stuck.
"I leave with having learnt a lot of things I can share with other trans," 26-year-old Malu Duardo said, "in particular that there is a God for everyone."
While Cuba may be progressive in some capacities, such as provision of state-funded sex-reassignment surgery, Reuters reports that same-sex couples can still not adopt or marry. That doesn't take away, however, from the huge milestone this event represented.
"This is not only a first of its kind event for Cuba, but certainly one of the very first ever to be held anywhere in the world," said Allyson Robinson, a trans Baptist reverend from Washington.
Watch a segment about the Mass below: