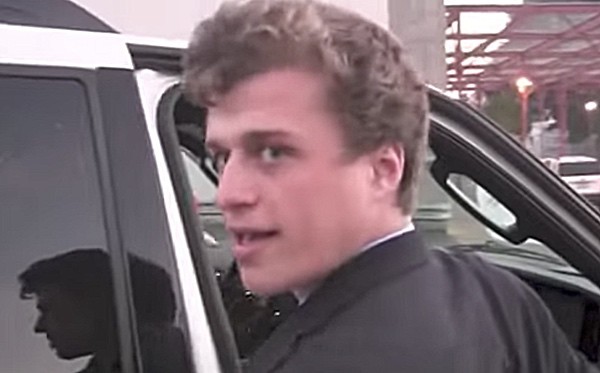 Conrad Hilton, younger brother of Paris Hilton and heir to the family fortune, exploded at police officers in a homophobic rant as he was arrested over the weekend at EG. Daily's home.
TMZ obtained video of Conrad's arrest early Saturday morning outside E.G.'s home, and he accused one of the officers of touching his penis, then screams a homophobic epithet. He also screamed rape.
Law enforcement sources say he also used the n-word. The person who shot the video bleeped that word.
He also screamed "I'm Conrad motherf***ing Hilton, don't you forget it."
Hilton, 23, is locked up in a jail cell on $60,000 bail—and his long-suffering parents, Rick and Kathy Hilton, are said to be trying to use his latest arrest to force Conrad to get proper medical help.
The latest Hilton nightmare began to unfold this weekend after Conrad, Paris Hilton's little brother, was arrested early Saturday morning after allegedly stealing Rick Salomon's Bentley and trying to break into the house of Salomon's daughter, Hunter, who is Hilton's ex-girlfriend…
…Conrad allegedly drove the stolen vehicle to Hunter's house and tried to break in before he was collared.
Watch:
https://www.youtube.com/watch?v=91nMIS_ggFU