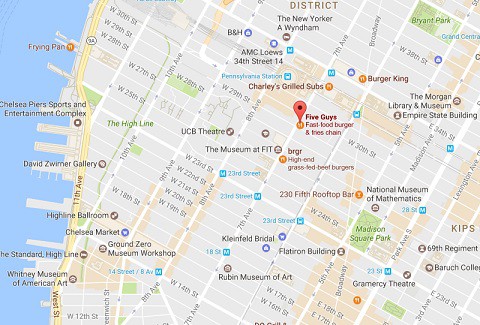 A transgender woman died last Thursday after being found unconscious with head injuries in April.
Medics found the 59-year-old woman outside a Five Guys restaurant on Seventh Ave. by West 29th St. on April 25.
The medical examiner says the cause of death was complications of a blunt impact injury to the head.
Detectives have recovered surveillance video that appears to show the victim being struck in the head with an object before she was found.
The victim has not yet been publicly identified, as police are still trying to find her family.
Detectives believe the victim was involved in a dispute with a fellow resident of the Chelsea shelter where the two lived.
They both live at the Bowery Residence Committee, at 131 West 25th Street, and authorities are searching for the suspect.
Detectives are not investigating the death as a hate crime.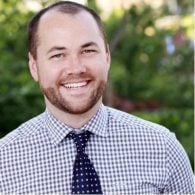 Councilman Corey Johnson (right) said he was "saddened and angered" to learn the woman had died. "There must be zero tolerance for acts of violence," he added, "particularly against transgender individuals, who are disproportionately targeted by hate crimes and discrimination."
The Medical Examiner has yet to determine the cause of death, police said.
UPDATE: An arrest has been made:
A homeless man with a lengthy criminal past is the prime suspect in the fatal beating of a transgender woman in Chelsea, the Daily News has learned.
Medics found Brenda Bostick, 59, on the ground with severe head trauma on Seventh Ave. near 29th St. at 10:30 p.m. on April 25.
(Corey Johnson image via Twitter)