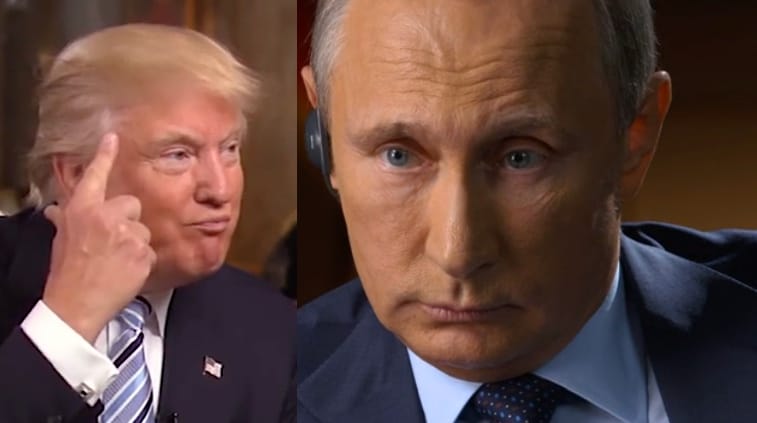 Communications intercepted by U.S. intelligence during the 2016 presidential campaign suggested Russian officials had "derogatory" information on Donald Trump they could use to influence the outcome of the election, CNN reports:
One source described the information as financial in nature and said the discussion centered on whether the Russians had leverage over Trump's inner circle. The source said the intercepted communications suggested to US intelligence that Russians believed "they had the ability to influence the administration through the derogatory information."
But the sources, privy to the descriptions of the communications written by US intelligence, cautioned the Russian claims to one another "could have been exaggerated or even made up" as part of a disinformation campaign that the Russians did during the election.
The details of the communication shed new light on information US intelligence received about Russian claims of influence. The contents of the conversations made clear to US officials that Russia was considering ways to influence the election — even if their claims turned out to be false.
Trump tweeted on Tuesday morning:
https://twitter.com/realdonaldtrump/status/869509894688387072
The new report from CNN comes following reports that Donald Trump son-in-law Jared Kushner spoke to Russian Ambassador Sergey Kislyak about setting up a "secret communications channel" between the transition team and Russia.
Kushner's lawyer said over the weekend that he is ready to talk:
Amid reports the FBI is scrutinizing Kushner's encounters, his lawyer says he stands ready to talk to federal investigators as well as Congress about his contacts and his role in Donald Trump's 2016 campaign.