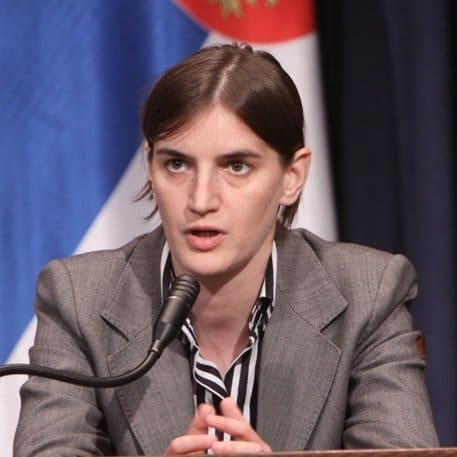 Ana Brnabic, who became Serbia's first openly gay minister last August, has been appointed as the country's Prime Minister, making history again.
President Aleksandar Vucic announced Ana Brnabic is his official nomination as Prime Minister-designate. Her government needs formal approval by Serbia's parliament next week.
Vucic calls it "a difficult decision reached in the interest of Serbia and its citizens." Ms Brnabic is currently government minister of public administration and local government.
Her appointment into government last year was hailed by human rights groups as historic for the country whose gay community continues to face discrimination, harassment and violence.
The 41-year-old new Prime Minister is a former "businesswoman of the year" in her country and was educated partly in the UK and in the US. She speaks both English and Russian.
(photo: Twitter)