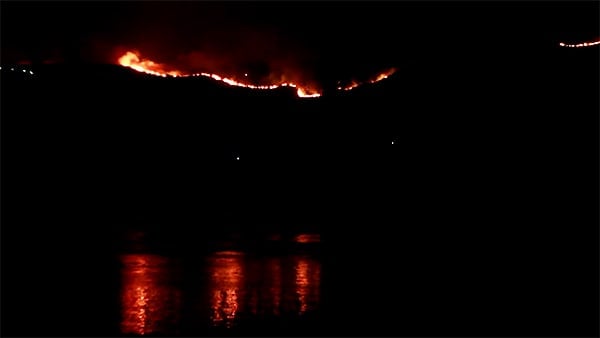 A South African paramedic was suspended by his employer after taking to social media to blame recent destructive wildfires in the country on a series of same-sex weddings held last year.
The fires claimed at least nine lives and hundreds of homes in the Western Cape province earlier this month. "Bossie" Boshoff helpfully identified the unlikely culprit:
"Can you remember last year when Knysna [town at the center of the fires] was made up in pink and 12 homosexual marriages took place on one day? It was only after the election of the Dutch Reformed Church when they approved gay homosexual marriage. It was all over the newspapers. It dared god. They mustn't cry now about the fire. God doesn't let himself be mocked."
Boshoff has been suspended and faces a disciplinary panel next week.
Craig Grindell, Netcare 911 managing director, told [UK newspaper] Metro: 'Netcare and Netcare 911 have a firm, zero tolerance stance towards discrimination of any kind. We will not hesitate to take the strongest possible action when made aware of any action, and or behaviour, of a staff member which transgresses the company's values, ethics and code of conduct.'
Boshoff has since deleted his Facebook account.
Homophobic "meteorologists" are a depressingly familiar phenomenon. One recent example came last year when a right-wing Florida conservative claimed Hurricane Matthew had been sent to punish Orlando and Savannah for their gay pride parades.