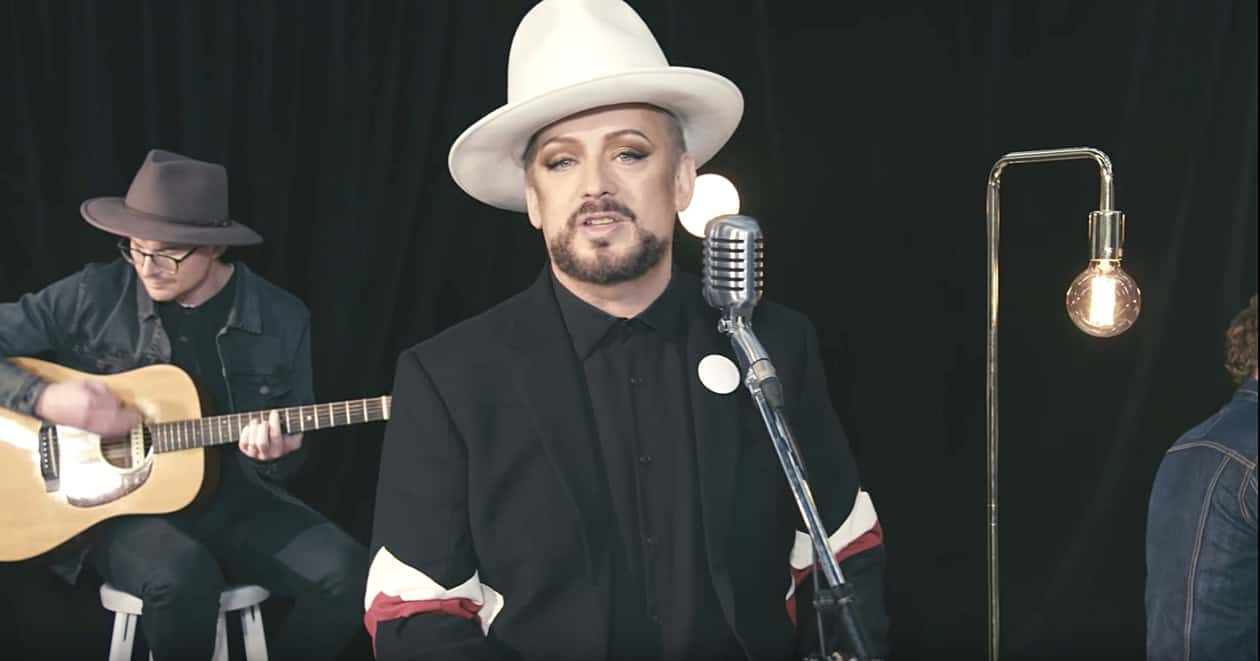 Culture Club frontman Boy George has an unlikely new employer: The Young Men's Christian Association (YMCA) of Australia.
We've reclaimed our song and @BoyGeorge has reimagined it to introduce the YMCA to a new generation. #WhyNot https://t.co/itETzx4Hag

— The Y Australia (@the_YAustralia) June 19, 2017
YMCA Australia has embraced the Village People's 1978 classic of the same name and had Boy George re-record it. And George's version is much different than the original.
Said George of his version: "I thought I would give it a give a jazzy tone – but not too much Ethel Merman."
It's taken almost 40 years for any branch of the organisation to capitalise on the enormous popularity of the song – but on Tuesday, YMCA Australia took the leap, partnering with British singer Boy George to rerecord the song in support of the Why Not? campaign which aims to shine a light on issues that are important to Australian young people: marriage equality, mental health and youth unemployment.
"We had a big conversation about how we can be a social movement for young people," Melinda Crole, CEO of YMCA in Australia, told Guardian Australia. "One of the assets we had was the recognisable YMCA song. When you are introduced as working for the YMCA, you always got the arm movements."
The decision to embrace the song – along with queerness and marriage equality – came from speaking to young people. "It was a challenging conversation for us as leaders – the baby boomers and Gen X," Crole says. "We have to let go – it wasn't about what we thought. It was about the young people."
Watch: