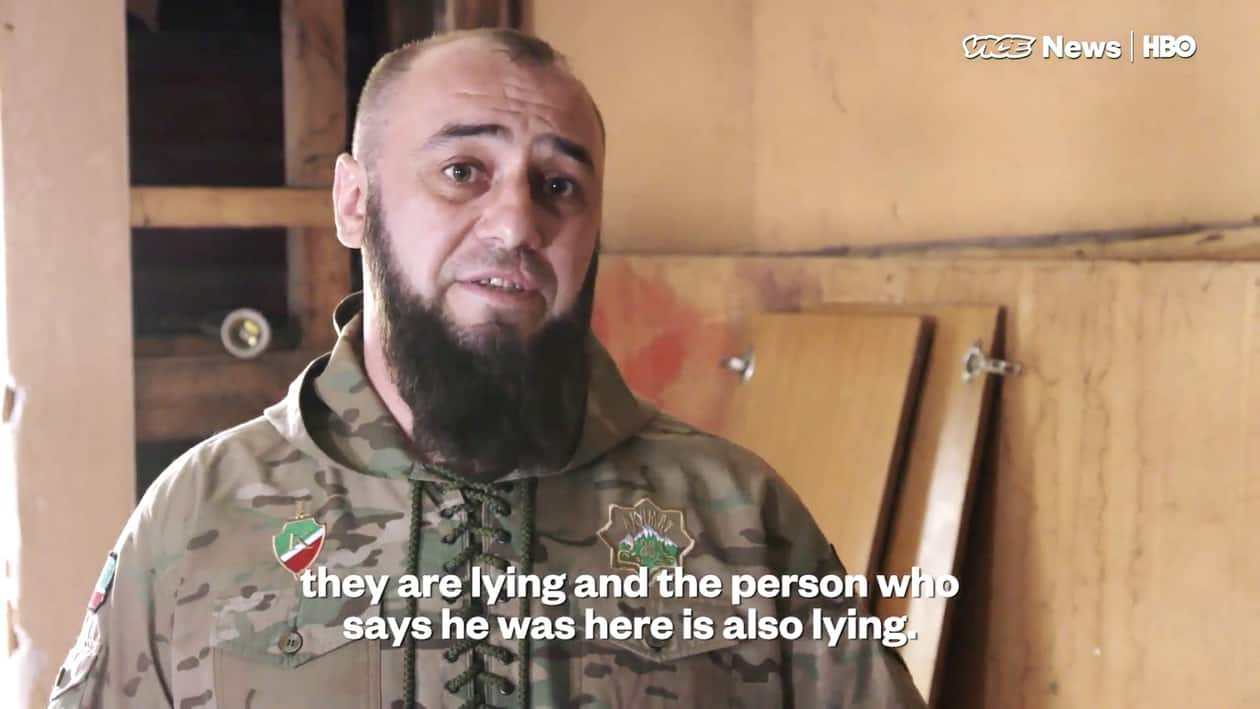 VICE News Tonight traveled to Chechnya to visit one of the detention centers where gay men have said they were beaten and tortured, and spoke to Ayub Kataev, the prison warden and head of the ministry of internatl affairs, who denied all the claims.
Said Kataev:
"My officers would not even want to touch such people, if they exist, let alone beating or torturing them…Can they show me one person that I did that [to]? How can they prove that without a witness?"
But gay men who have fled the country had a different story:
VICE News showed the footage of Kataev to a man who said he was held and beaten at Argun center. The man asked to remain anonymous to protect his safety. He recognized both the prison buildings and Ayub Kataev. The victim claimed he'd been electrocuted inside the complex and added that he was "200 percent" certain that he remembered being brought to his knees and beaten by the warden.
"I am openly showing you everything, walking with you. I am not hiding anything from you," Kataev insisted when challenged. "Let them prove that they were here. And how could we detain people here? Civilians live just over there. Imagine if I detained someone here illegally."
Watch: