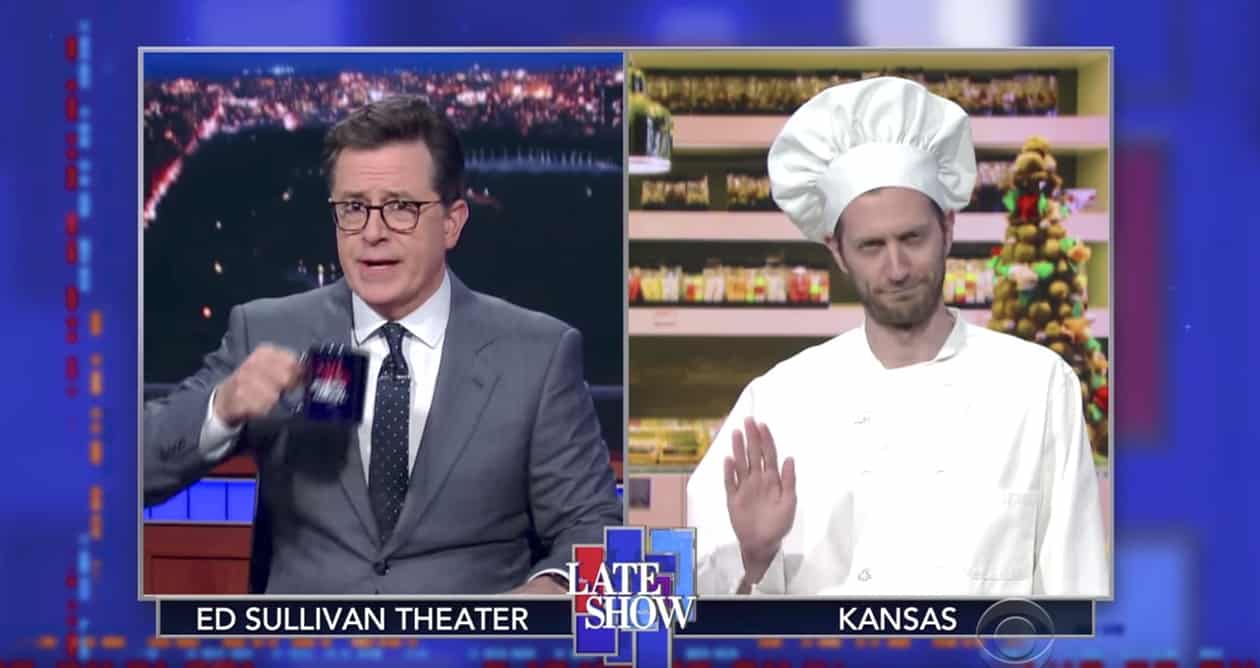 Stephen Colbert last night brought attention to the Masterpiece Cakeshop vs. Colorado case that the Supreme Court took up this week in which baker Jack Phillips refused to bake a cake for a gay couple's wedding, and actually refuses to bake a cake for a lot of things that conflict with his religious beliefs… like atheism (?).
Said Colbert: "Usually it's a lot happier news when you hear a story about getting baked in Colorado."
For some perspective, Colbert brought on "anti-gay baker" Daniel St. John Daniels to shed some light on the situation. "Baker Daniels" was fired from Carvel for refusing to use the letters LGBTQ on his cakes, making "Fudgie the Whale" cakes an inscrutable mess.
The kinds of cakes he makes now include one featuring Pikachu saying "Sodomy is a Sin". Daniels told Colbert that he and his boyfriend Alan will be glued to the SCOTUS case.
Watch: