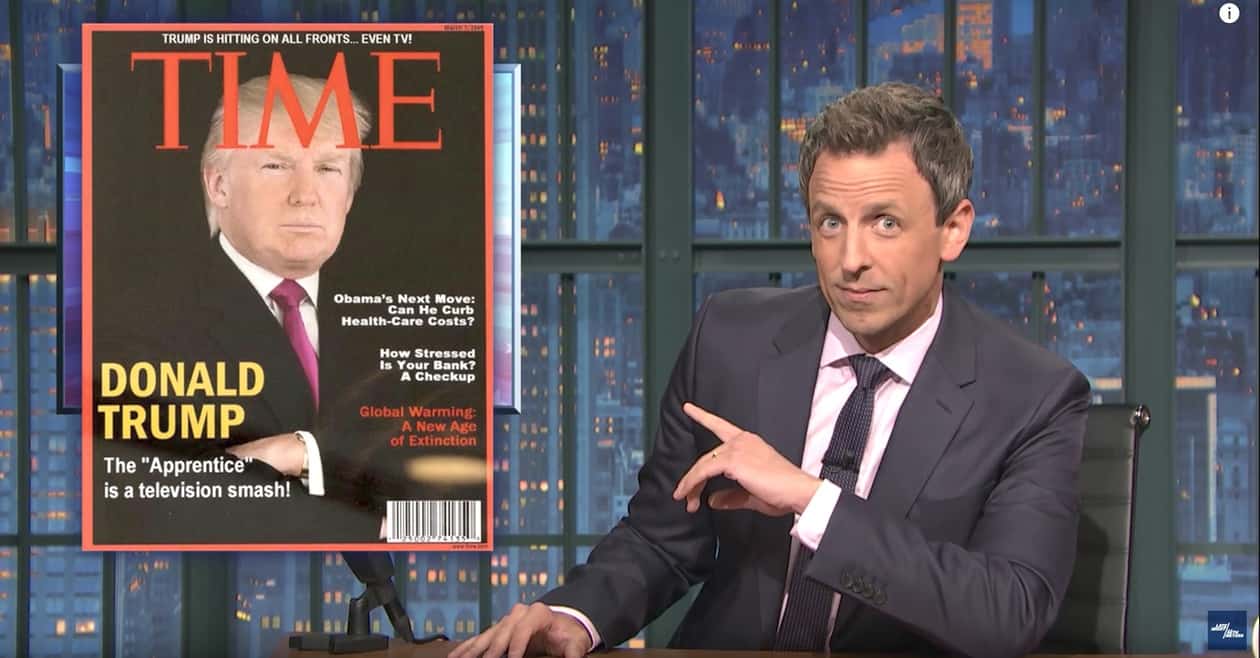 Seth Meyers looked at the sad yet hilarious news that Donald Trump posts fake TIME magazine covers of himself at his golf clubs around the country.
As well as a few other things, like his relationship with FOX & Friends:
"The 'Fox & Friends' showered Trump with so much praise they're starting to sound like the helicopter parents of a &*$# private school kid. 'Our Donny would never collude with Russia. How dare you! Do you know how much money we give to this school?'"
And Sean Hannity. Meyers praised Hannity for doing more harm than good for the president's cause by reminding everyone of the dossier "that talked about Trump at a Ritz Carlton in Moscow with two prostitutes urinating on his bed."
"You are a terrible wingman," scolded Meyers.
But then Meyers moved on to the fake TIME magazine cover.
"That's right. Trump hung a fake TIME magazine cover with his face on it in his private golf clubs. That is the literal definition of fake news. This would be the saddest thing I've ever heard if it wasn't the funniest thing I've ever heard."
Watch:
https://www.youtube.com/watch?v=Qc0lV_7kOS4