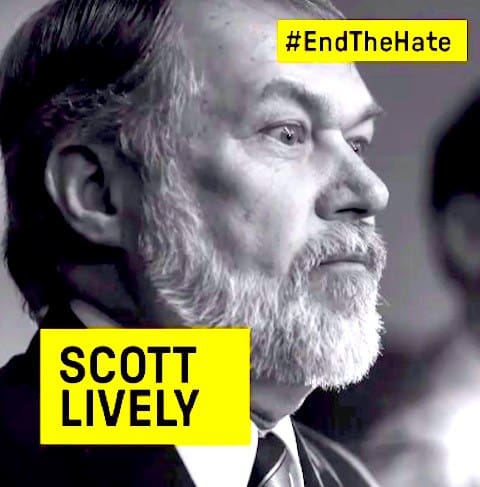 Anti-gay activist Scott Lively has welcomed a District Court judge's decision to dismiss a lawsuit accusing him of crimes against humanity.
In 2014, Lively was profiled in the Human Rights Campaign's "The Export of Hate" report. He had been accused of crimes against humanity for inciting anti-gay hatred in Uganda and aiding in the passing of their "Kill the Gays" bill.
The 2012 lawsuit by the Center for Constitutional Rights was brought on behalf of a Ugandan group called Sexual Minorities Uganda.
The lawsuit charged that by preaching that homosexuality is akin to a disease that is spread to children by Western sadists, Lively had "initiated, instigated and directed" the persecution of gay people in Uganda, leading to people being subject to imprisonment, physical injury and death.
According to MassLive, on Monday, Judge Michael A. Ponsor issued an order dismissing the case, ruling that the suit lacked the jurisdiction for it to proceed in a United States court.
Anti-gay pastor Scott Lively cleared despite his 'crackpot bigotry': https://t.co/GIg8pTq80u … pic.twitter.com/YvYDA3zGpI

— Christian Today (@ChristianToday) June 7, 2017
Ponsor said that Lively's views on LGBT issues ranged from "the ludicrous to the abhorrent" and that "the crackpot bigotry could be brushed aside as pathetic, except for the terrible harm it could cause."
However, he added that court was required to consider whether Lively's actions "on American soil" were sufficient to give the court jurisdiction over the case. His decision to dismiss the lawsuit, he said, was appropriate "for this, and only this, reason."
In a statement on his website, Lively wrote:
"I thank God for His deliverance from this outrageous and malicious litigation, designed solely to silence my voice for Biblical truth on LGBT issues and to cause me pain and suffering for daring to speak against the 'gay' agenda.
"I thank Judge Michael Ponsor, as well, for overcoming his clear ideological bias enough to acknowledge the legal deficiency of SMUG's case and bring it to a close.
"The enormity of Judge Ponsor's decision to now grant my Motion for Summary Judgment is reflected in the excessive and inflammatory language he used to condemn my beliefs and writings in his ruling. I forgive him for that, especially since he knows it is merely conclusory rhetoric, without any supporting analysis or binding legal authority."
During last year's Presidential election, Lively said he hoped a victorious Donald Trump would Russian-style anti-gay laws in the U.S.