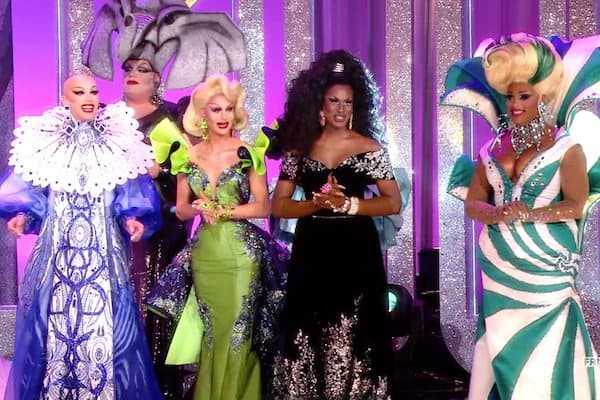 I went into last night's finale of RuPaul's Drag Race truly torn on who I'd like to win. How could I possibly declare myself Team Trinity, Shea, Sasha or Peppermint when a case could be made for all four performers to take the crown? After a lot of hemming and hawing about the merits of season nine, the charisma, uniqueness, nerve and talent has never been higher than this season's final four.
Still, a queen must be crowned, and last night's Grand Finale put a fun twist on the format that took full advantage of the final four. Last week's reunion got a lot of catchup with the eliminated queens out of the way, so last night's special could really focus on the finalists. It was such a smart move. I felt so much more invested in the ending without having to sit through Jaymes Mansfield or Kimora Blac telling us we haven't seen the last of them, or whatever.
Instead, the first half of the episode was dedicated to one-on-one interviews with all four gals that endeared each one even more to the audience. Peppermint spoke about her experience as a trans woman (including a live appearance by friend Trace Lysette and a taped message from Laverne Cox, as well as a short appearance from made-over crew member Wintergreen). Sasha introduced us to Papa Velour and made a very funny and self-aware observation: "They say that if you look into a mirror and talk about sad things, I appear behind you to give you a queer history lesson." (She also got a taped message from Katy Perry that made me audibly groan when she appeared on screen.)
We got a glimpse into Shea's personal life as she shared a truly touching story about losing her father and her sister to cancer shortly after casting. But, instead of ending on a sad note, we got to meet Shea's mom, the Reverend, whom I wish we saw more of during the show/Untucked. Finally, Trinity Taylor introduced us to her hot new boyfriend that she met on a sex app, which she said so nonchalantly, it almost felt like an act of resistance.
With all those niceties out of the way, the show moved into a new segment. This season the gals had to compete in a lip sync tournament to declare a winner. On the one hand, it made the finale feel much more urgent and allowed the final four to show off how badly they want this. But, on the other hand, it also felt like it discounted a lot of the successes that came earlier in the season.
Ru spun a wheel with all the ladies' names on it, landing on Trinity Taylor. Trin got to choose her lip sync opponent, and she chose Peppermint, which seems like a bold move. The two had a showdown to Britney Spears' "Stronger." Trin came out swinging, but it was Peppermint's wild wig AND dress reveal that stole the show. Yes, a reveal like this could feel cheap, but she pulled off such a grand reveal so perfectly timed, it felt earned. Ru declared Pep on to the next round, sending Trinity to sashay away.
Round two pitted besties Shea and Sasha against one another to Whitney Houston's "So Emotional." Another fierce lip sync from both queens, but Sasha got a boost with a little extra creativity, adding small bursts of rose petals stowed away in her gloves and, dramatically, under her wig, resulting in a wig reveal reminiscent of Yeah Yeah Yeahs' 2004 MTV Movie Awards performance.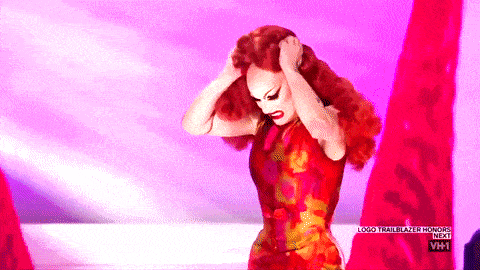 Again, the theatrics could be dismissed as gimmicky — and they are — but they also added a dimension to Sasha's performance that highlighted her creativity. It was the better lip sync of the two. But! Does that Hobby Lobby bag of fake rose petals somehow outweigh Shea's consistent dominance of the competition? It did last night. That might stick in the craw of some viewers, and had Shea been dispatched by a lesser queen than Sasha, it could've soured me too. As it went down though, Sasha earned her spot (and let's not forget that she never landed in the bottom two all season).
The final lip sync between Sasha and Peppermint was set to another Whitney song, the legendary "It's Not Right But It's OK." Sasha brought the drama with a mask that was part Gaga, part Alien, part, um, rosebud?, which she deconstructed during the performance for maximum effect. She removed the mouth piece first, bringing all the attention to a deep scarlet lip that showed off her lip syncing against her otherwise all-white lewk. Then she cracked the rest of the helmet off at the perfect moment in the track. It was very effective. Again, reducing this move to a "reveal" feels cheaper than it was. This was the biggest performance of these two queens' careers — they HAD to bust out all the stops.
Peppermint was no slouch, either. This season's "lip sync assassin" gave it her all, of course, but Sasha's strange sort of angry lip sync exudes a certain kind of passion that plays better on camera even more than Peppermint's polished routine.
And that's how Sasha was crowned season nine's winner and America's Next Drag Superstar. All hail the kween.
Now, once more for old time's sake, here are my rankings of the final four queens following last night's performances. Agree, disagree and leave your thoughts on the queens in the comments.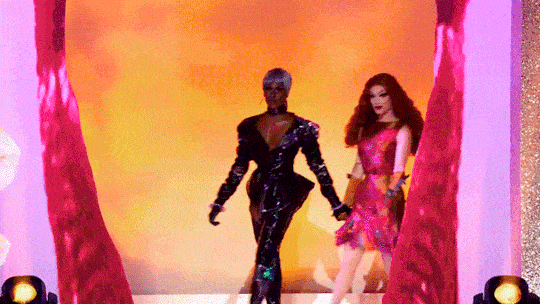 1. As I mentioned, I really do think all four gals are great, but Shea Couleé is still my bae. She's already dropped three singles, so she's not letting this moment pass her by. I'm looking forward to seeing her slay on All Stars 3, which cannot come soon enough.
2. I've already seen some grumbling about Sasha's win online, but, whether or not you like how it was all decided, she is a worthy champion. Her intellectual schtick can come off a bit stiff, but it's nice to have someone who cares deeply about our history and community representing us on arguably our most mainstream stage. Plus, she is an incredibly talented performer. You can say it's too gimmicky, but there's no denying her work is unique. When all the season nine gals performed in NYC ahead of the premiere, Sasha brought the house DOWN with her iconic projector-assisted performance of Sia's "Cellophane."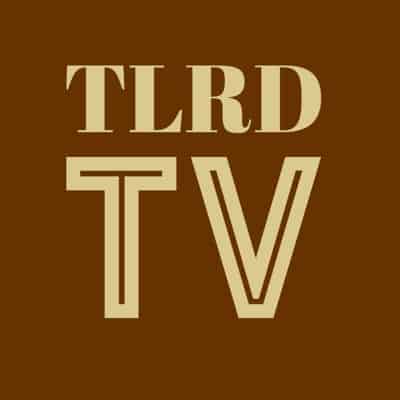 (Though, let's be real for a minute: It was a little eyeroll-inducing to see her yell out "Let's change sh*t up!" as a white, cis male winning over a trans woman of color.)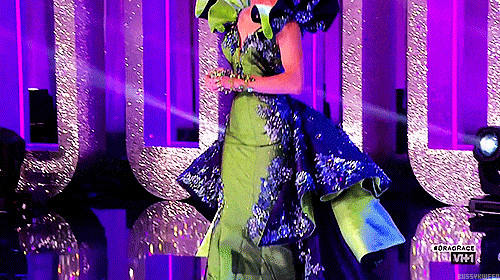 3. Ru nailed it when she discussed Trinity's early "low approval ratings." I personally wasn't sold on the pageant gal until she started showing us her full range. Now, I can say I'm fully onboard with Team Taylor. She's earned her place in the pantheon of great Drag Race queens, and I'm so glad to see this experience provide her with the exposure to fuel the next phase of her career.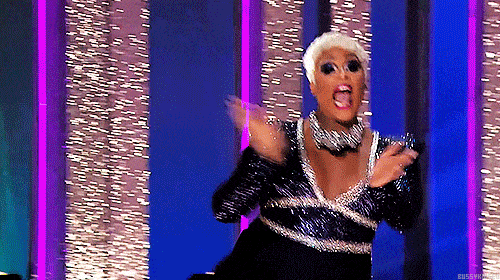 4. Peppermint's place at the bottom of this list is hardly an insult in this crowd. Considering the competition, Peppermint probably came into last night the least likely to snatch the crown. Despite a few slip-ups and the occasional sloppy fit, Pep dazzled with her lip syncs and won over audiences with her sparkling personality. The finale's lip sync format allowed her to shine, snagging a spot in the top two she probably wouldn't have taken had it just been an assessment of her work all season. And yet, I was still happy to see her talent recognized. She's already a star in the drag scene, and this only cements her legacy.
What did you think of this season?