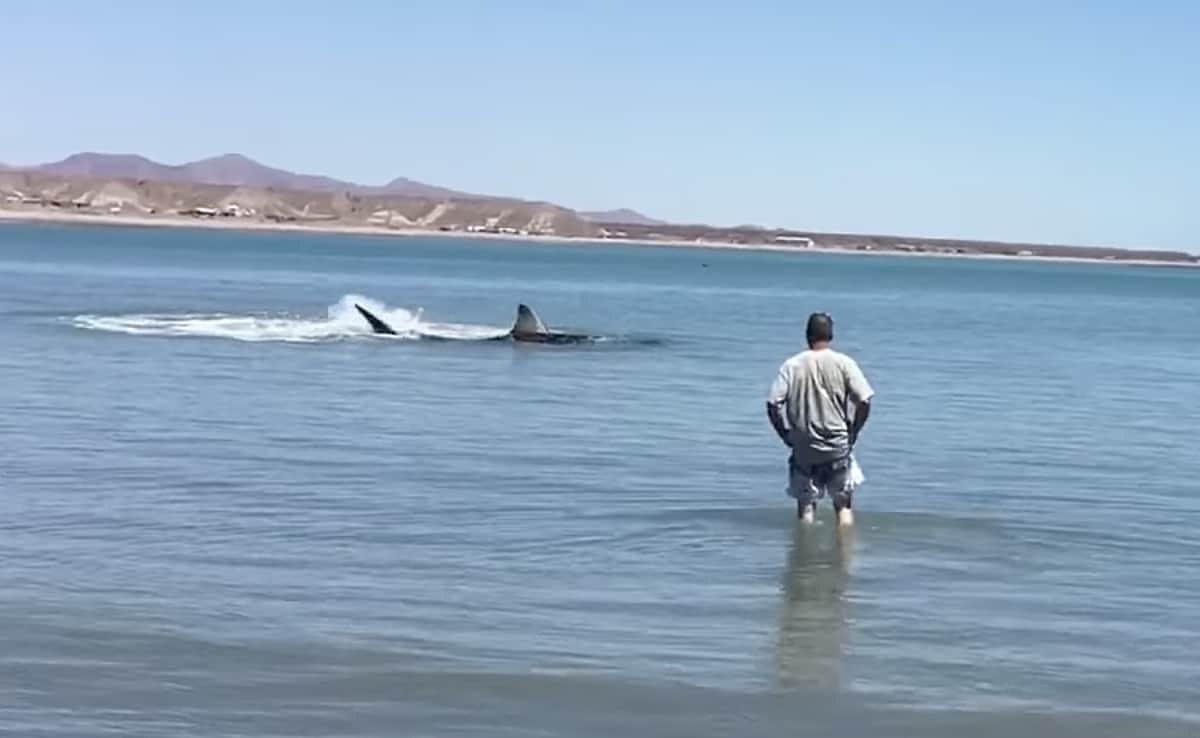 Dale Pearson noticed something swimming in the shallow water at the beach near his Mexico home and quickly realized it was a 15-foot Great White shark.
The shark was lightly bleeding and had been injured by a boat propellor and bore two gashes behind its dorsal fin.
Pearson does not believe the shark was mortally wounded. It was sighted for the next two days moving up and down the coast in shallow water and he believed it was eating stingrays because its injury did not allow it to hunt for larger fish.
Watch: