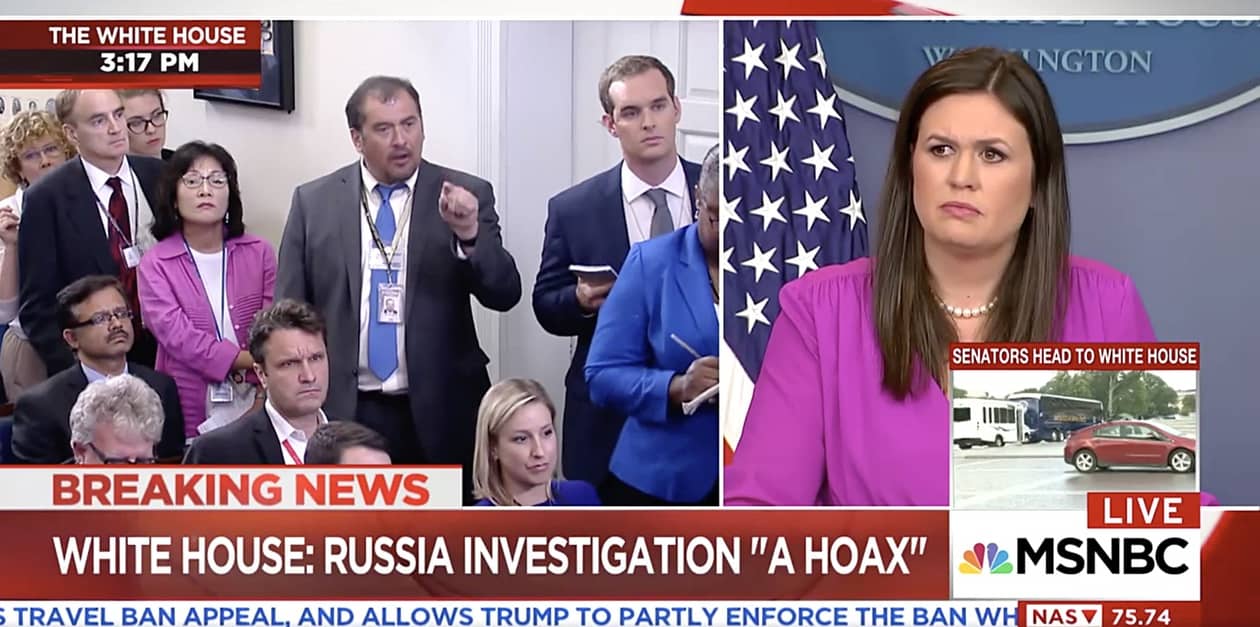 At the end of an extraordinary false statement from White House Deputy Press Secretary Sarah Huckabee Sanders scolding the press for a "constant barrage of fake news directed at this president" and accusing outlets of reporting on "this Trump/Russia hoax for the better part of a year," the Sentinel's Brian Karem pushed back, accusing Huckabee Sanders of enflaming attitudes against the press with her charges and lies.
Watch:
Wow. This entire exchange at the WH briefing. Must watch. https://t.co/ZxEEe6e31P

— Bradd Jaffy (@BraddJaffy) June 27, 2017
Additionally, this is the video that Huckabee Sanders suggested everyone watch: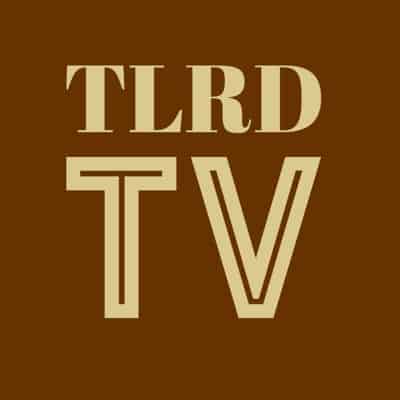 Writes Zack Ford at Think Progress:
The New York Times' Sopan Deb was quick to point out the obvious flaws in the video. Besides the fact the video is clearly edited and O'Keefe is notoriously untrustworthy, a single producer for CNN's medical coverage has absolutely no authority to speak about the network's Russia coverage.
This isn't the first time the Trump administration has promoted O'Keefe's videos. In a presidential debate last October, then-candidate Trump promoted some of his other videos purportedly showing Hillary Clinton supporters boasting how they were inciting violence against Trump supporters. Though Trump claimed these efforts were "started by her," there is no evidence in any of the videos to suggest Clinton had any knowledge about the supposed schemes.
And Trump's support for O'Keefe extends beyond simply promoting his videos. In 2015, the Trump Foundation made a $10,000 donation to Project Veritas. Besides the fact that O'Keefe selectively edits all of his undercover videos, he also has a financial motivation to try to help Trump.
O'Keefe can also thank his duplicitous antics for a criminal conviction. After a botched "sting" of then-Sen. Mary Landrieu in 2010, he and three of his associates pleaded guilty to entering U.S. property under false pretenses. O'Keefe was sentenced to three years of probation, a fine of $1,500, and 100 hours of community service. He later also agreed to pay a $100,000 settlement to an ACORN employee he secretly recorded in 2009.