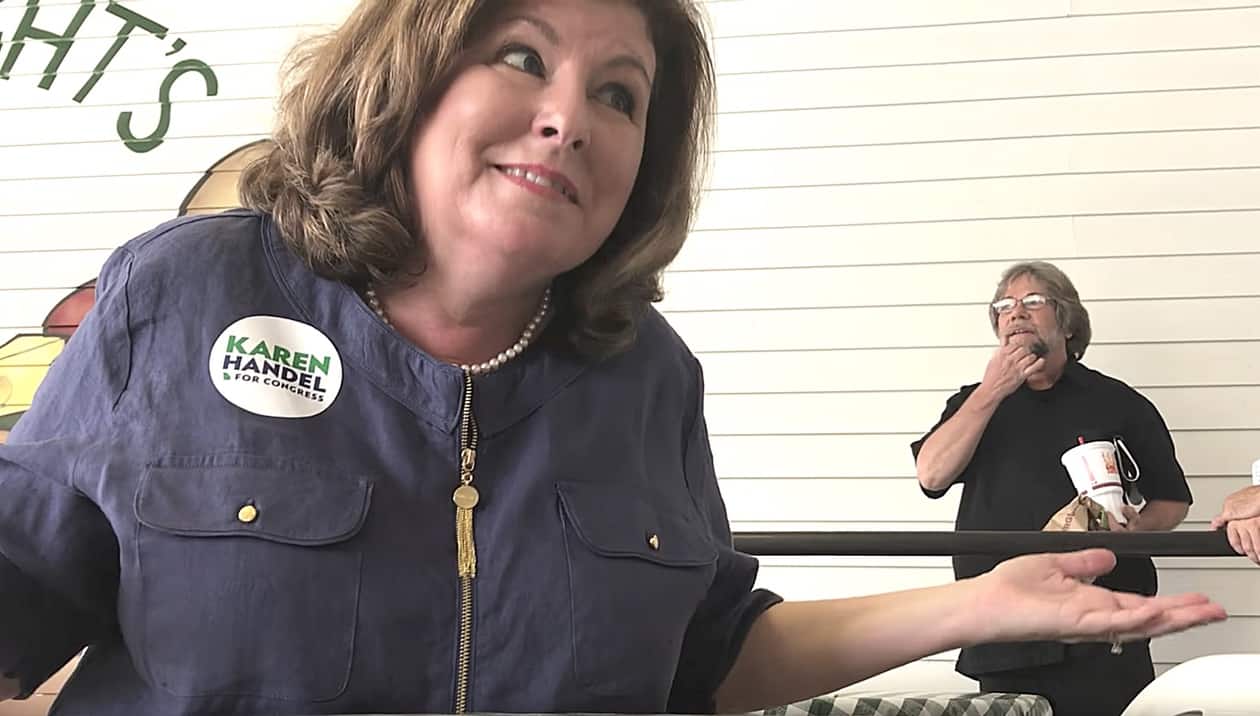 Karen Handel, the GOP candidate in Georgia's special election, was approached by the conservative mother of a lesbian who wanted to know where Handel stood on her daughter being able to adopt children.
Asked the constituent: "I'm really torn around the LGBT thing. My daughter is part of the LGBT community, and as a mom, I'm like, well, 'What protections do I have for her having a family in the future, for being able to adopt or have kids?' There's part of me that has a conservative nature, there's the other part of me that's like, well, I accept my daughter, so…I'm kind of split and torn."
"I have to be honest. My faith calls me to a different place on the issue. My faith also calls me to be compassionate and so I always try to do that."
When the woman says that she fears Mike Pence's stance on LGBT issues, Handel replies that the U.S. Supreme Court has ruled and then stands up and attempts to send the woman on her way with a handshake.
In related news, Donald Trump urged voters to vote for Handel on Twitter this morning:
https://twitter.com/realDonaldTrump/status/876778344636928000
Watch: