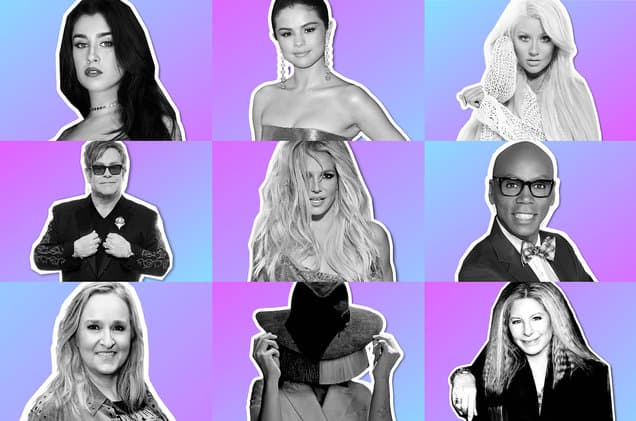 BILLBOARD. Celebs write love letters to the LGBTQ community. "Sia, Christina Aguilera, Selena Gomez, Elton John, Celine Dion, Kelly Clarkson, Kacey Musgraves, RuPaul and Melissa Etheridge are among the 70+ musicians and LGBTQ activists who shared messages for this special project.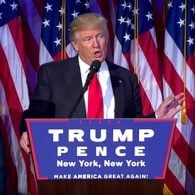 2020. Trump to hold reelection fundraiser this month: "Trump will speak at a ritzy Trump Victory event in Washington, D.C. on June 28. Republican National Committee (RNC) Chairwoman Ronna Romney McDaniel and the RNC's finance chairman, Steve Wynn, will also be attending the event, according to an invitation obtained by Politico."
N WORD. LeBron James's home vandalized with racist slur.
FEUD. Taylor Swift has no interest in Katy Perry drama: "She honestly wants no part of this, that's why she avoids talking about it. She doesn't want to engage."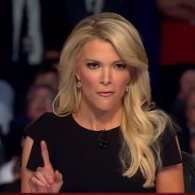 GET. Megyn Kelly to interview Vladimir Putin for debut broadcast: "Kelly herself made the announcement on NBC's Today Thursday morning, reporting live from Russia. Kelly is moderating the plenary session of an economic forum in St. Petersburg on Friday (June 2), where Putin will be one of the panelists, and her team had hoped to land a one-on-one interview with the Russian president."
MORE LIES. Trump's call to Roger Stone.
MANCHESTER. Ariana Grande benefit concert tickets sell out in 6 minutes.
IMPEACHABLE. Rep. Jarrold Nadler says Trump's firing of Comey could do it: "If the president fired Comey because he asked for loyalty and hadn't gotten it, because he had asked him to ease off on the investigation of [Michael] Flynn — because in effect he was asking him to ease off the investigation of possible collusion by the Trump campaign with the Russians in subverting the election — that would be obstruction of justice which is an impeachable offense."
Comey's testimony will be important, but is not enough. We need to find out exactly what happened w/ Russian subversion of our elections. pic.twitter.com/gFdoKHDY65

— Rep. Nadler (@RepJerryNadler) June 1, 2017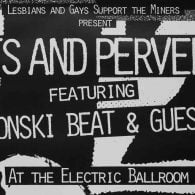 BRITISH LIBRARY. Changing attitudes to gay love explored in new exhibit: "The history of gay culture in the UK, from its repression to its celebration in the past 100 years, is to be displayed for the first time in a major exhibition at the British Library to mark the 50th anniversary of the decriminalisation of homosexuality. Original literary manuscripts and rare prints of newspapers and novels are to go on show at the London venue to mark the "transformation in society's attitudes towards gay love and expression", curators at the library said."
TV. 40 amazing and classic moments from TV show opening credits.
LEE GARRETT. Bachelorette contestant under fire for bashing feminists, the Black Lives Matter movement, Islam, the LGBT community, Hillary Clinton supporters, the NAACP, and more.
LAUNCH OF THE DAY. SpaceX. "SpaceX is targeting launch of its eleventh Commercial Resupply Services mission (CRS-11) from Launch Complex 39A (LC-39A) at NASA's Kennedy Space Center in Florida. The instantaneous launch window is on Thursday, June 1 at 5:55 p.m. EDT or 21:55 UTC, with a backup launch attempt on Saturday, June 3 at 5:07 p.m. EDT or 21:07 UTC. Dragon will separate from Falcon 9's second stage about 10 minutes after liftoff and attach to the station on June 4. The CRS-11 mission will be the 100th launch from historic LC-39A at Kennedy Space Center. Following stage separation, the first stage of Falcon 9 will attempt to land at SpaceX's Landing Zone 1 (LZ-1) at Cape Canaveral Air Force Station, Florida."
TEASE OF THE DAY. Ed Sheeran Carpool Karaoke.
NEW TUNE OF THE DAY. Major Lazer "Know No Better".
SURPRISE LYFT RIDE OF THE DAY. Joe Jonas and DNCE.
THIRSTY THURSDAY. Ralph Thompson.
https://www.instagram.com/p/BRrJXfXBfnI/?taken-by=rvont
https://www.instagram.com/p/BQ7k2FSBjUK/?taken-by=rvont
https://www.instagram.com/p/BM71SuCjCmt/?taken-by=rvont