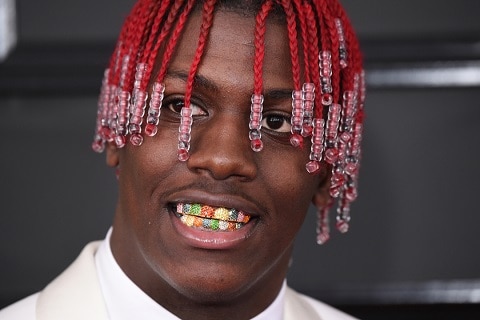 This week in New Music: Millennial rap from Lil Yachty (above), London Grammar are drowned out on their glacial second album, and Sia's #EndHIV song hits emotional highs with a video starring Zoe Saldana.
---
Lil Yachty – Teenage Emotions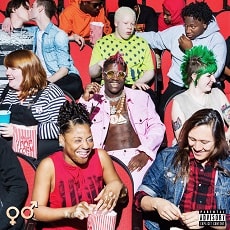 19-year-old Atlanta rapper Lil Yachty has been on the receiving end of some serious flak from purists because of his entirely irreverent take on hip hop.
It's understandable when you hear tracks like the 80s-referencing "Bring It Back" – sax solo and all – which you could genuinely imagine on the soundtrack for Top Gun 2.
"Bring It Back" isn't actually a rap though and Teenage Emotions is as genre-busting as the brilliant Blood Orange.
Despite his refreshing millennial take, some listeners might be put off by Lil Yachty's misogyny. A teetotaler, there are scant references to drink and drugs, there are boys kissing on the album cover, but bitches abound.
---
London Grammar – Truth Is A Beautiful Thing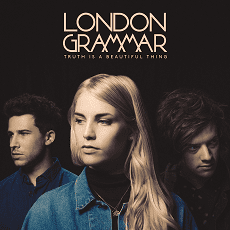 London Grammar were one of the next-big-things when they appeared unannounced with their 2013 debut album If You Wait.
Four years on and apparently exhausted from constant touring and bouts of stage fright, the trio return with the somewhat overcooked Truth Is A Beautiful Thing.
For the most part, the album can be described as glacial pop – think Sigur Ros meets Lorde. That approach in and of itself is not a bad thing but it runs out of steam pretty quickly. That and the identity crisis – "Big Picture" = 90s U2 – will leave many listeners cold which is a terrible shame as there are some genuinely excellent songs to be had. Strip this back to ten essential songs and release a non-deluxe edition in it's place.
---
Sia – "Free Me"
The proceeds from Sia's "Free Me" will go to benefit the #EndHiv campaign.
So Thrilled by the world's reaction to our collaboration with these amazing women! #endhiv #FreeMe https://t.co/t5w14hRs1w

— #endHIV Campaign (@endhiv) June 9, 2017
A ballad with the levels of emotion you would expect from Sia, the song's context is beautifully highlighted with a video starring Zoe Saldana and Julianne Moore.