HEALTHCARE. Senate Republicans release healthcare bill: "The bill Republicans announced today is even worse than expected and by far the most harmful piece of legislation I have seen in my lifetime," Sanders said in a statement. "This bill has nothing to do with health care. It has everything to do with an enormous transfer of wealth from working people to the richest Americans."
Police drag away protesters, some in wheelchairs, outside of Sen. McConnell's office after draft of Senate health care bill is revealed pic.twitter.com/uWRR0uJniY

— NBC News (@NBCNews) June 22, 2017
MORE: "The legislation is expected to result in millions of people losing insurance when evaluated by the CBO — an estimate the No. 2 Senate Republican, John Cornyn of Texas, said he expects by Monday. The CBO said the House-passed bill would result in 23 million fewer people with insurance by 2026."
CRYSTAL GRINER. Lesbian cop who took down congressional baseball shooter throws out first pitch at Congressional Women's Softball game.
Capitol Police officer Crystal Griner threw the 1st pitch at Congressional Women's Softball game Wed. She was hurt in GOP baseball shooting. pic.twitter.com/M4PMI0zSfN

— Fox News (@FoxNews) June 22, 2017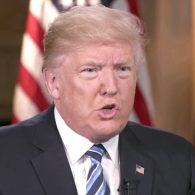 NO CONFLICTS? Trump to host re-election fundraiser at Trump hotel: "Trump can see the Trump International Hotel from the White House lawn, making it a premier and convenient location for the June 28 major-donor event, his campaign director Michael Glassner said. But the choice also raises ethics questions, according to conflict of interest attorneys who have been critical of Trump's decision not to cut financial ties with his global business empire."
FELIX SATER. Trump's ties to Russian mobster: "One of Bayrock's principals was a career criminal named Felix Sater who had ties to Russian and American organized crime groups. Before linking up with the company and with Trump, he had worked as a mob informant for the U.S. government, fled to Moscow to avoid criminal charges while boasting of his KGB and Kremlin contacts there, and had gone to prison for slashing apart another man's face with a broken cocktail glass."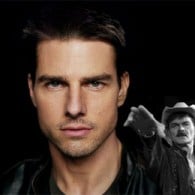 CURTIS ARMSTRONG. Tom Cruise's Risky Business co-star claims he was a real womanizer who loved Jesus.
NYC. Financier found dead after hookup: "Neil Rodney Smith, 57, CEO of the investment firm Infraccess, was discovered lying on his back in bed with a wet towel stuffed in his mouth and a pillow over his face inside the apartment at 1 Main St. around 1:45 p.m. Monday, police sources said."
VAINGLORIOUS FASCIST. More on Trump's trip to Iowa.
TOM COTTON. GOP senator's intern fired after recording surfaces in which he calls the British "faggots", Paul Ryan a "cuck" and more: "Additionally — though Nate has been interning in Cotton's office for six months — he has quite a history of controversial social media posts, as he repeatedly said "fag" and "faggot" and used "gay" as a derogatory term on his public Twitter page before being hired. These Twitter rants also include the use of the slur "tranny.""
https://www.youtube.com/watch?v=onjXK__ah0o
AMERICAN HORROR STORY 7. Colton Haynes joins cast.
SOCIAL MEDIA UPDATE. Nico Tortorella, Zayn Malick, Stephen Amell, Matt McGorry, Harry Shum Jr, Alex Rodriguez, and Chris Pratt.
@prattprattpratt honey-you can't just send me a photo like this and not expect me to tweet it pic.twitter.com/nemz0xAZ6x

— Anna Faris (@AnnaKFaris) June 20, 2017
RICKY MARTIN. As Gianni Versace's boyfriend.
.@Ricky_Martin is 🔥 in exclusive new photos from 'The Assassination of Gianni Versace: #AmericanCrimeStory': https://t.co/QXLVTcGaax pic.twitter.com/BVLvwB2aaQ

— Entertainment Weekly (@EW) June 21, 2017
READY FOR RELEASE. Calvin Harris is getting pumped.
PERFORMANCE OF THE DAY. Light Balance.
https://www.youtube.com/watch?v=3oUMkoKEcyc
THIRSTY THURSDAY. Akin Akman.