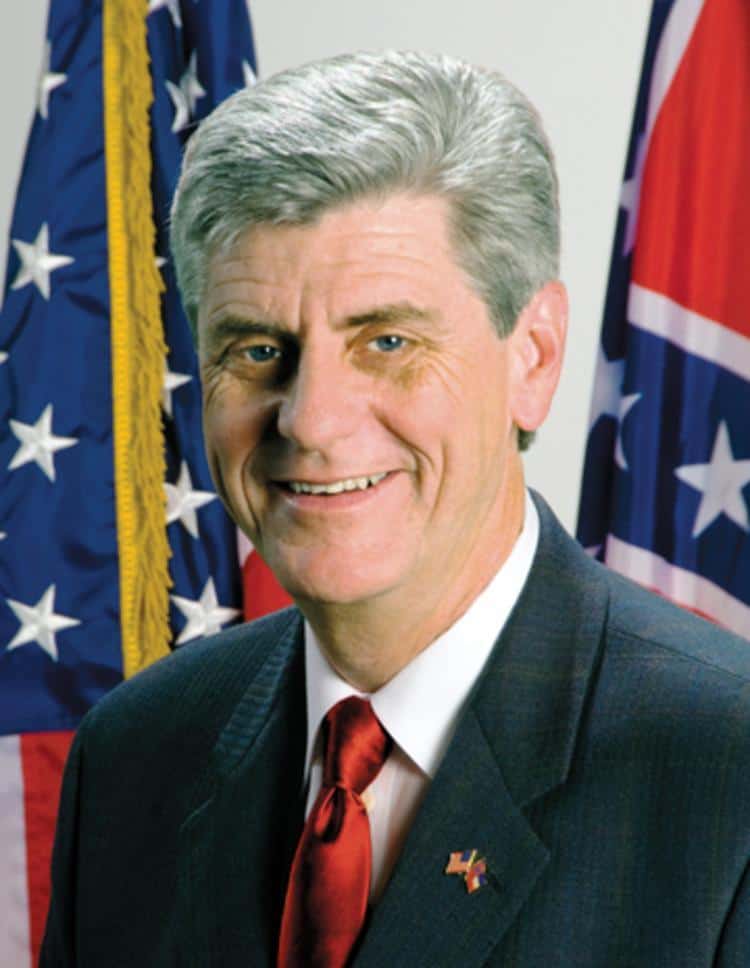 In a win for Republican Governor Phil Bryant, the U.S. Fifth Circuit Court of Appeals has lifted an injunction against Mississippi's "religious freedom" bill on the basis of lack of standing by plaintiffs who had sought to block the law.
HB 1523 would allow officials and healthcare providers in the state to discriminate freely against LGBTQ individuals due to their own "moral" or religious objections, such as turning away same-sex couples who seek marriage licenses or declining hormone therapy to transgender patients. The Washington Blade reports:
Writing for a unanimous three-judge panel, U.S. Circuit Judge Jerry Smith issued a decision allowing HB 1523, which has been enjoined as a result of a lower court order, to go into effect and denied plaintiffs suffered injury as a result of the state violating the Establishment Clause.
"The Governor of Mississippi and the Executive Director of the Mississippi Department of Human Services appeal a preliminary injunction," Smith writes. "Because the plaintiffs do not have standing, we reverse the injunction and render a judgment of dismissal."
Smith maintains he and his fellow judges "do not foreclose the possibility that a future plaintiff may be able to show clear injury-in-fact" compelling the judiciary to overturn the law, but for the time being that condition isn't satisfied.
The three-judge panel who issued the decision consisted of Smith, a Reagan appointee; U.S. Circuit Judge Jennifer Elrod, a George W. Bush appointee; and U.S. Circuit Judge Catharina Haynes, another George W. Bush appointee.
Signed by Gov. Phil Bryant last year, HB 1523 enables individuals and businesses to discriminate against LGBT people in the name of "religious freedom."
The judges heard arguments earlier this year in which the Alliance Defending Freedom, a group that also helped to draft the law, argued that there was no evidence that the law would cause injury to plaintiffs such as Rims Barber, who is named in the Barber v. Bryant case that had initially led to the injunction a year ago in June 2016, following the law's passage in April.
While the governor has championed HB 1523, the state's attorney general Jim Hood has said the public had been "duped" to win support for the law. Celebrities such as Belinda Carlisle and Sharon Stone have spoken out against the bill while canceling planned visits to the state.  Lambda Legal has called the law "one of the most aggressive and sweeping anti-LGBT measures in the nation."