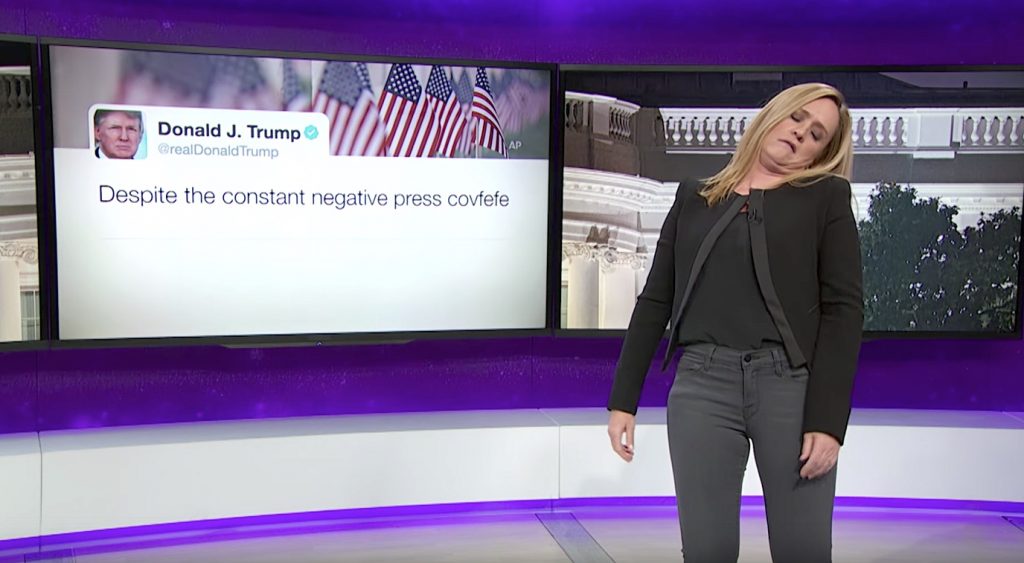 Samantha Bee returned last night to a glorious pile of steaming Trump fodder – the covfefe tweet, the international tour, and secret Russian back channels. And she did what Bee does best.
Said Bee of the "covfefe" tweet:
"The Twitterverse greeted covfefe's arrival with unfettered rapture. For that glorious interlude between midnight and 5 a.m., we were like passengers on the Titanic who decided to say 'f**k it,' and rock out to the band. 'Thank you, we are covfefe! We'll all be dead real soon.' This is what happens when you've abstained from your phone for nine days, you ejaculate just like that. Covfefe!"
After covfefe, Bee moved on to Trump's international tour, Ivanka Trump's upcoming book on parenting (when your husband is in prison), and Jared Kushner's attempt to set up a secret back channel with the Russians.
Watch: